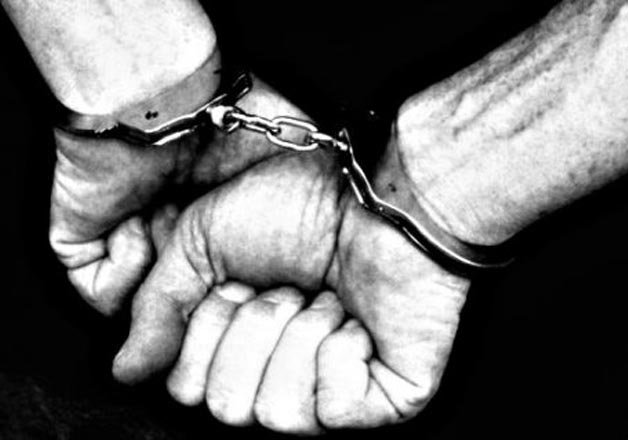 Gujarat: Gujarat ATS on Saturday arrested a man from Rajasthan, wanted for allegedly providing shelter to a person, accused of killing a policeman in 2002, and also helping him obtain fake passport for travel to Pakistan, where the latter acquired terrorist training.
The arrested person was identified as Mohammad Salim, who had been absconding since 2002. He was accused of waging war against the country.
"Mohammad Salim was arrested from Rajasthan's Tonk town by our team in the 2002 case of waging war against the country," an ATS statement said.
Salim had given shelter to one Samirkhan Pathan in Rajasthan, after the latter murdered a police constable in Gujarat to avenge the 2002 riots, the statement added.
"Salim had helped Pathan in preparing false documents, on the basis of which a fake passport was prepared by Pathan to travel to Pakistan. Pathan had obtained terror training in Pakistan and returned to India," it added.
It said that police had earlier arrested 13 people in the case and Salim was arrested from Tonk on the basis of information.
Salim will be handed over to Ahmedabad city crime branch, which is investigating the case.