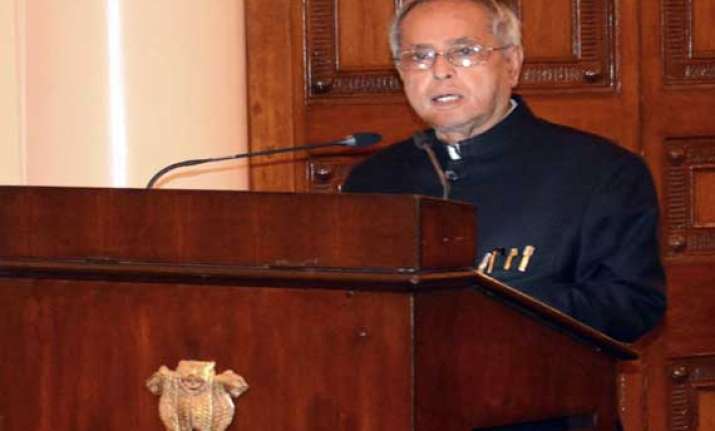 New Delhi: Expressing India's determination to deal with the menace of black money, President Pranab Mukherjee today said the Narendra Modi government will engage with foreign countries to bring back the ill-gotten money stashed abroad.
"My government is determined to rid the country of the scourge of corruption and the menace of black money. As a first step in this direction, the government has already constituted a SIT to unearth black money stashed abroad. 
"This will be followed up vigorously by proactively engaging with foreign governments," Mukherjee said in his address to Parliament outlining the priorities of the new government.
On its first day in office, the Union Cabinet headed by Prime Minister Narendra Modi constituted a special investigative team to unearth illicit money, including in the case involving Hasan Ali.
Under the chairmanship of M B Shah, SIT had its first meeting on June 2. The other members of the team comprised of another retired Supreme Court judge Arijit Pasayat as vice-chairman, Revenue Secretary, directors of CBI, IB, RAW and ED, the CBDT Chairman and an RBI deputy governor.  
The panel has jurisdiction in cases where investigations have commenced, are pending, are waiting to be initiated or have been completed.