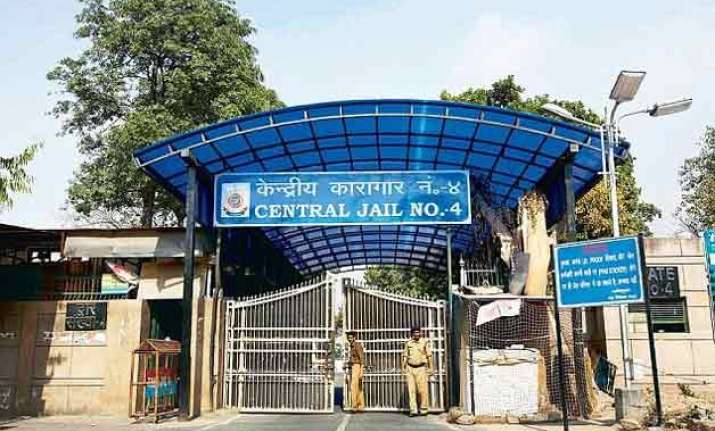 New Delhi: The government has banned the entry of journalists, NGO activists and filmmakers into jails for writing articles or taking interviews of inmates, except under special requests.
The decision came after a series of incidents of jail inmates being interviewed by journalists including British film-maker Leslee Udwin who made a documentary on the December 16 gangrape case which sparked a huge controversy as she interviewed the convicts in Delhi's Tihar jail.
"No private individual/press/ NGO/company should ordinarily be allowed entry into the prison for the purposes of doing research, making documentaries, writing articles or interviews etc," Joint Secretary in the Home Ministry Kumar Alok said in an advisory sent to all states and UTs.
However, state governments may consider allowing visitors/press/ documentary makers if the authorities feel that a particular documentary/ article/ research is for the
purpose of creating positive social impact or the proposed work is relating to prison reforms or the authorities themselves decide to invite press/ film-makers to cover a particular event.
If any permission is granted by the head of prison department of a state, the visitor has to submit a security deposit of Rs one lakh.
Those who wish to make documentaries or conduct interviews, they may be allowed only handy-cam/camera/tape recorder but not mobile phones/ papers/ book/ pen.
The jail superintendent himself has to be present at the spot. In case he is absent, the next senior most officer must accompany the visitor.
"The proposed visitor(s) must submit an application to the Jail Superintendent or the Home Department of the State/UT Government at least 30 days before the date of visit. Foreigners must submit such application 60 days before.  In the case of article by print media, the application may be submitted 7 days before," said the advisory sent to the state/UT governments.  
The Jail Superintendents have to send the application to the Home/Prison Department and will have to seek the permission of the State/ UT Government, as per the new rules.
The government has advised the states to consult the local unit of IB and/ or may also consult MEA/ Foreigners Division of MHA in the case of foreigners.
The visitors will have to submit a Security Deposit of Rs.1 lakh but the states may dispense it in case of research studies undertaken by students.
All the equipments like Handycams, Dictaphone, Camera, tape recorder will be sumitted to the jail authorities for three days and will only be returned to them after examining the recordings.
Any work will have to get "No objection certificate" of the State Government/UT Administration/Head of Prison Department before getting published or released.