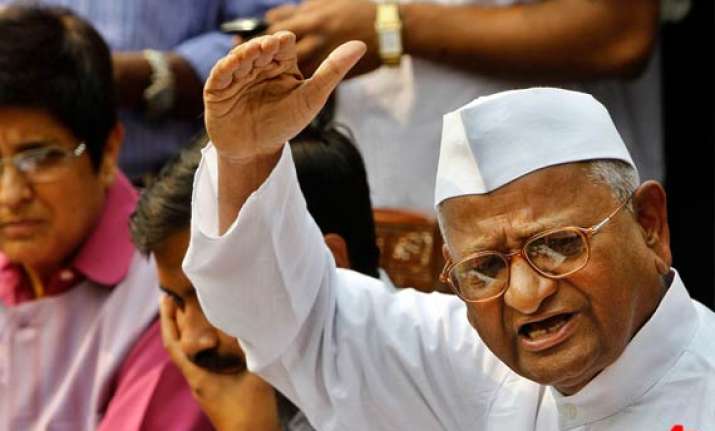 New Delhi, Nov 23: Government on Tuesday assured Anna Hazare that a "strong" Lokpal bill will be brought in the ongoing winter session of Parliament.
 
This was conveyed to Hazare in a letter written by Minister of State in Prime Minister's Office V Narayanasamy while acknowledging that they had received Hazare's letter written last month, Team Anna sources said. 

They said the letter was received in Ralegan Siddhi, Hazare's village, this evening.

Hazare had threatened to relaunch his agitation on the last day of the winter session if the government failed to bring a strong Lokpal Bill by then.

He had also said that he will campaign against Congress if he did not pass the bill in ongoing session. 

The sources said Narayanasamy has said in the brief letter that the government will bring a "strong Lokpal bill" in the winter session of Parliament.