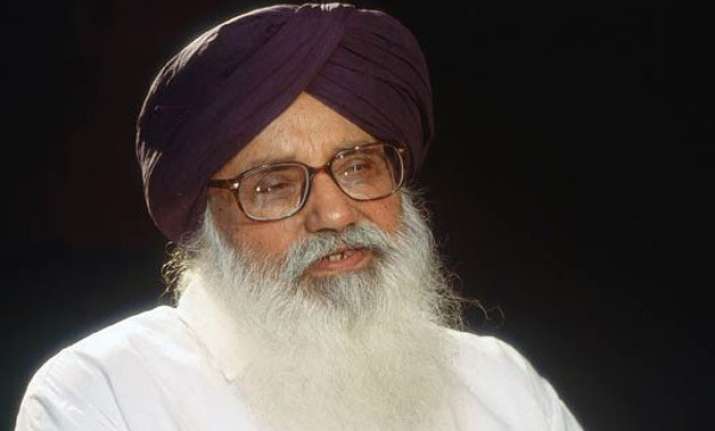 Muktsar (Punjab): Punjab Chief Minister Parkash Singh Badal on Sunday said the central government should introduce a crop insurance scheme at the earliest to protect farmers from losses due to vagaries of weather.
Interacting with the media after a visit to villages of Muktsar and Fazilka districts to assess the damage caused by hailstorm on Saturday night, Badal said the farmers are required to fend for themselves in case of nature's fury.
"It is unfortunate that thousands of acre of golden harvest (wheat) of the farmers have been ruined due to this natural calamity, which would further accentuate the miseries of the farmers. They were already reeling under a heavy debt," Badal pointed out.
He said the central government should have a long-term policy to help farmers.
The chief minister said that besides adequately compensating the farmers for such heavy losses, the union government should also introduce a 'Crop Insurance Scheme' for them so that their interests can be protected.