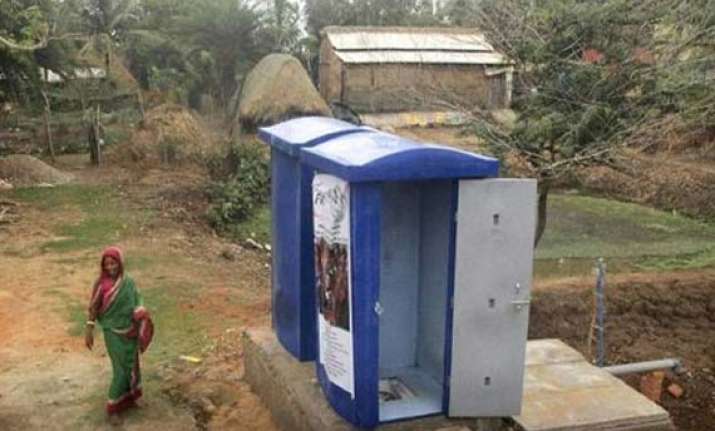 New Delhi: Rural households without sanitation facilities will get Rs 15,000 each for constructing toilets while schools will get Rs 54,000 for same purpose.
Stepping up efforts to push Prime Minister Narendra Modi's ambitious 'Clean India' mission, Minister for Drinking Water and Sanitation
Nitin Gadkari
on Tuesday said he has prepared a Cabinet note for considerable enhancement of monetary support for building different categories of rural toilets in the country where 60 per cent people defecate in the open.    
Gadkari also announced the decision to delink MNREGA from toilet construction programme.
He said that the scheme started by the previous UPA government did not work well on the ground.    
"For individual household latrines, the amount will be raised from Rs 10,000 to Rs 15,000, for school toilets Rs 54,000 will be given instead of Rs 35,000. Similarly, for Anganwadi toilets, the amount will be now Rs 20,000 in place of Rs 8,000 and for Community Sanitary complexes, the amount proposed is Rs 6 lakh from the existing Rs 2 lakh," he said.    
"We have prepared the proposal based on the suggestions given by Rural Development Ministers of states. We will go with this proposal to the Cabinet," Gadkri said.
The move is aimed at ending the practice of open defecation in the country.    
Asked from where the government will find such huge money for completing the mission by 2019, Gadkari said, "We have three-four proposals from financial institutions like World Bank for this. We will also talk to them and try for a long- term loan from these institutions."
Gadkari urged the State Ministers and senior officials attending the workshop to work in the spirit of cooperative federalism to achieve the dream project of Prime Minister Narendra Modi to build Swachh Bharat by 2019.