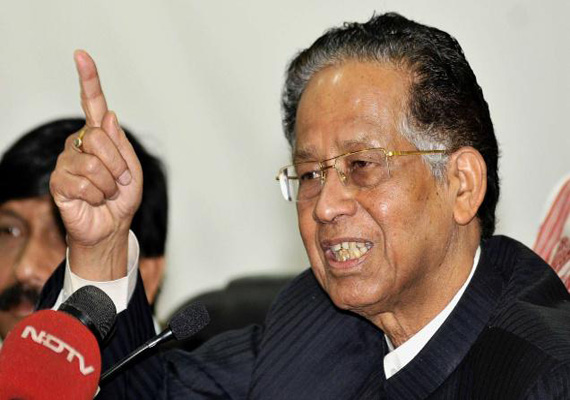 New Delhi: Assam Chief Minister Tarun Gogoi Monday highlighted the threat from across the border and sought the help from the central government to counter such forces.
Speaking at a National Integration Council meeting here, he said: "There is always a threat from the forces inimical to India taking shelter in neighbouring countries and engaging in terrorist activities."
"There are also certain elements in the society who always try to create rift among communities on ethnic and religious lines," he said while adding that the state government was vigilant about dealing with them firmly.
"However, continued support would be required from the central government in our efforts to counter such elements and their nefarious designs in Assam," Gogoi said.
He referred to the recent violence in the state and said that firm and effective action taken by the state government had been able to contain ethnic clashes.
Gogoi said that as the threat for sporadic outbreaks of ethnic tension persisted in the state, the deployment of central forces should continue for some more time.
He also talked about the issue of safety and security of women.
"We have taken up a plan for establishing a women's cell in each police station by 2016. We have also set up a specially trained all-women commando force that will target those harassing women," he said.