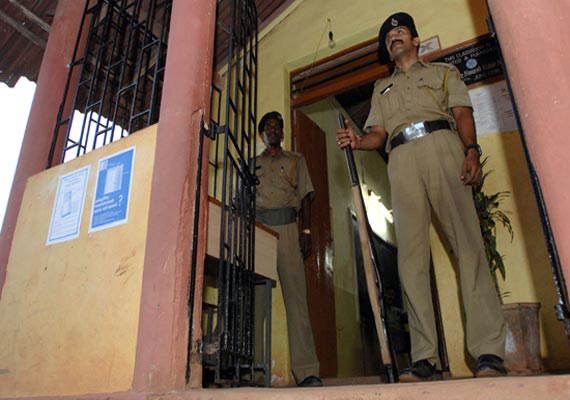 Panaji, Jul 29: Police has decided to re-examine witnesses in case of molestation of two minor sisters of a Goa school after their father alleged that the victims were coerced by a social worker and school management to file a complaint against their teacher.
Ponda police had earlier charge sheeted Yogesh Khandeparkar, a teacher from a school in Shiroda, 35 kms from here, accusing him of molesting the two minor girls.  
The offence was registered on September 5, 2012, wherein a social worker, Auda Viegas, who is also a panelist on various boards constituted by Goa government for the welfare of juveniles, had recorded statement of the victims.  The father of the girls recently filed a complaint that Viegas, in collusion with the school chairman Ramakrishna Parkar and headmistress Sushma Hede, had framed the teacher by forcibly recording the statements after locking the students in the school.
"We have already filed the charge sheet in connection with the molestation case. We have filed a fresh case against Viegas and school officials after receiving complaint from the father (of the girls)," police inspector C L Patil told PTI today.
All the witnesses would now be re-examined in the case, Patil said.
Police has registered a case under section 156 of Criminal Procedure Code against Viegas, Parkar and Hede.