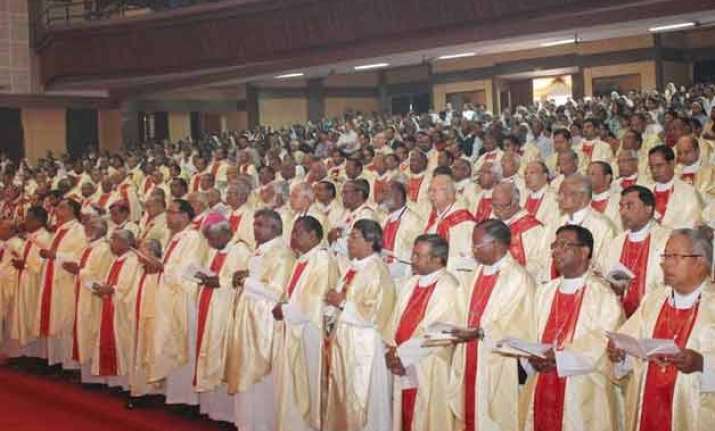 Thiruvananthapuram: The Catholic Bishops Conference of India (CBCI) has sought Prime Minister Narendra Modi's urgent intervention to end the "anxieties of the community" over issues like "Ghar Wapsi" and "saffronisation of education."
The church's strong concern over these matters will be expressed in a pastoral letter to be read out in churches across the country coming Sunday.
CBCI president Cardinal (rpt) Cardinal Baselios Cleemis said it was quite natural for the church to call upon the top government authority to allay the fears of the community arising out of some incidents that had happened in the country recently.
"We have anxiety about certain things happening in the country which pose a threat to its secular ethos. We want the Prime Minister to break his silence on these issues and allay the concerns of the community," he told reporters here today.  
The pastoral letter, drawn up by CBCI, says "the 'Ghar Wapsi' programmes, the saffronisation of education and culture, and the demands for a 'Hindu Rashtra' are again posing challenges to the secular ethos of our beloved country..."
It dubbed "Ghar Wapsi" (religious re-conversion exercises organised by some Hindu outfits) as "a political process carried out by the powerful exponents of religious nationalism much against the principle of secularism."
It called upon the Prime Minister "to intervene urgently and take appropriate action to stop incidents that pose a big threat to the unity of this secular nation and put an end to the statements made by the responsible persons in the central ministry and of the party."