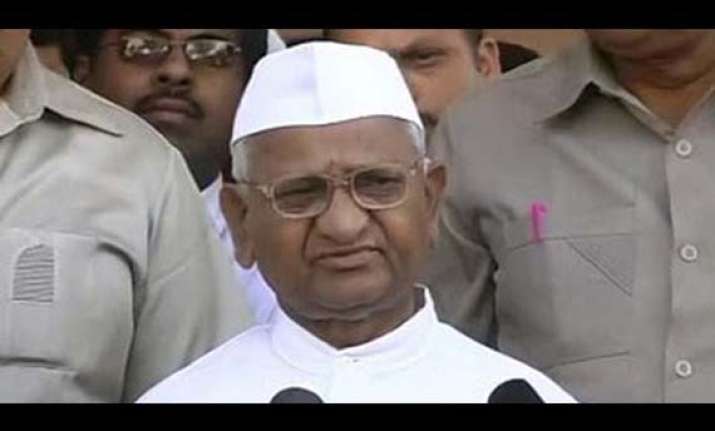 Ralegan Siddhi, Maharashtra, Dec 24 : Gandhian activist Anna Hazare today appealed to youths to keep "restraint" and not cause damage to national property while agitating on the gangrape issue.
In a footnote to a letter written to Prime Minister Dr Manmohan Singh, Hazare reminded youths of the massive non-violent agitation they had launched on August 2011 on the Jan Lokpal issue.
"Please do not allow the flame of protest against injustice and atrocities to be extinguished", Hazare said.
In his letter to the PM, Hazare supported the demand for a special sitting of Parliament to approve a stringent law against rapes and sexual assaults.
"The governent should understand that the youths of this country want social change...Those running the government should understand what they would have done, had their daughters or sisters had faced similar assaults.  If people vent their outrage, it's not their fault.
"By imposing section 144 to prevent people from coming out on the streets, the government is trying to throttle democracy. It is the Constitution which has given the people the right to agitate.
"It is the government's duty and  it is within its power to enact stringent laws to protect women. The government could have given the same assurances  earlier", Hazare said.