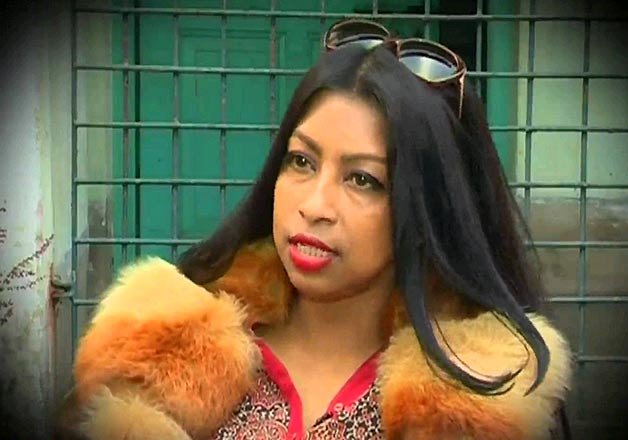 Kolkata: Bengali-origin French author Shumona Sinha dreamt of being a writer since childhood but never knew that it would be in France, the 'Land of Romance' where her dream would turn into a reality.
Shumona, a recipient of the Prix du Rayonnement de la Langue et de la Litterature Francaises, from the French Academy for her novel "Calcutta" describes French as her language of liberty that has given her freedom as a woman and as a writer.
"French is my language of liberty, I have found freedom in this language, as a writer, as a woman. It's the language of Voltaire, Rousseau, of Stendhal and Flaubert, of Sartre, Duras and Derrida, of the surrealists and the post-modern writers. It has experienced revolutions," Shumona told PTI from Paris.
"As a French writer who wasn't born in France nor in any other francophone countries, my writings preserves the traces of my voyages, of the frontiers, of all the bridges on fire and the new skies," she says.
Talking about her migration to France, the author says it was an exciting and "a leap in the void".  "It wasn't about plans, but the desires, to cross the limit and the limitations imposed by the Indian society and it's traditions and taboos, in real life and in writings. As a woman I felt the urge to expand myself, as I was feeling too stuffy," she says.
"I didn't know then that I would be living here for good." Shumona says she began writing when she was eleven or twelve in Bengali.
"From the age of fourteen I always smoldered a dream to live in Paris, in the land of poets and painters, as wrote Sunil Gangopadhayay," Shumona says.  The 39-year-old author, who is one of four recipients of the silver medal in 2014, chosen for dissemination of the language and literature, moved to France in 2001.  "Calcutta," which is her third novel was released in January 2014 while her first two novels were "Fenetre sur l'abime » (2008) and « Assommons les pauvres.
Born in a middle-class micro family with her father an economist and follower of Marxism and mother a math teacher, Shumona describes herself as a "bookworm" since childhood.  "Both of my parents used to spend money on books and on trips all over the India. I should also mention my maternal aunt, Ratna Basu, a scholar, translator of Sanskrit literature into German and German writers into Bengali who used to offer us her translations. So it was just normal that I became a bookworm from my very childhood."
Not only Bengali or Indian literature but Russian, American, French, Spanish literature in Bengali or English versions. As an adolescent, I used to pass the whole night reading. Finishing "And quiet flows the Don" of Mikhail Cholokhov in two weeks was a great challenge and satisfaction," recollects the author.
Known as one of the best students in school, Shumona, an Economics-graduate, started learning French at the age of 21. She terms her decision to study Economics was a "disaster because I wasn't at all suited for that." "It was love at first sight with the French language, as since my childhood I was living virtually in my head in a far-away land."
Shumona became a French teacher and got a diploma in the language and then completed her Masters in French literature and linguistics from the Hyderabad-based Central Institute of English and foreign languages (CIEFL) now English and Foreign Languages University.
"In 2000 I got an offer from the Cultural and Educational section of French Embassy in India to participate in an exchange program to teach English in schools and high-schools in France for one year and to carry on higher studies in French in a French university. There are 20 seats for India under this program. So that's how I landed in Paris in September 2001," she said.
Describing herself as one among the "lucky ones" Shumona terms her initial years in Paris as "fabulous".  "Frankly, it was a blast. My first days, months, years in Paris were fabulous. The moment you speak fluently their language, the French people can be so generous! I was a part of the lucky ones, who moved to France for studies," she says.  The author who did her second masters in French literature at the Sorbonne University, taught English in high schools and translated contemporary French poets into Bengali.   
"Life was 'Paris, poetry and passion'," says the writer.  Asked when did she decide to start writing as an author in French and how difficult was it Shumona said, "Doing MPhil in French doesn't ensure the ability to write in this language. I guess it depends on whether we are a creative person or not from the very beginning. I started my first novel "Fenetre sur l'abime" in Bengali, in 2002, but I couldn't carry on writing because I was unconsciously thinking in French and was translating my sentences to Bengali.  "In dreams I used to see people from Calcutta, but they spoke French. So I decided to write in French. And of course, a marriage with a a famous French poet. helps a lot to be completely submerged in the language. So I can say that I was in a good school," she said.
Shumona was married to famous French poet Lionel Ray for few years. The couple had visited Calcutta when Ray was invited as a guest at the Kolkata Book Fair in 2005.
An ardent fan of the writings Bankimchandra Chattopadhyay, Rabindranath Tagore, Munshi Premchand and urdu writer Ismat Chughtai, poet Jivanananda Das, Kamal Kumar Majumder, Manik Bandopadhyay, Nani Bhowmick, Sunil Gangopadhayay, Shumona, says that she "owe" the success of her her third novel "Calcutta" to the city.
"This novel was taking shape in my head during all these years. I owe so much to Calcutta! If I wasn't born in Calcutta, if I wasn't in love with Calcutta, I most probably wouldn't be in love with the French language or with Paris.  This city forms your character, what you are, inside.  "And the French are fascinated by India, by Calcutta, but most of the time its with the same old cliches like Mother Teresa, footpath, slums, poor people dying on the street, the Kali temple. I felt like it's my duty to draw a picture of Calcutta as I knew it and loved it.
"Even at first I was afraid to write a novel too exotic.  The reaction of the media, the readers proved that Calcutta, as it's content in India, but the form and the style, the thought-process, the point-of-views and the angles are very French, very postmodern, if I may say. But I didn't even dream of an Academy award... It happened and I am very happy of course," says the author.