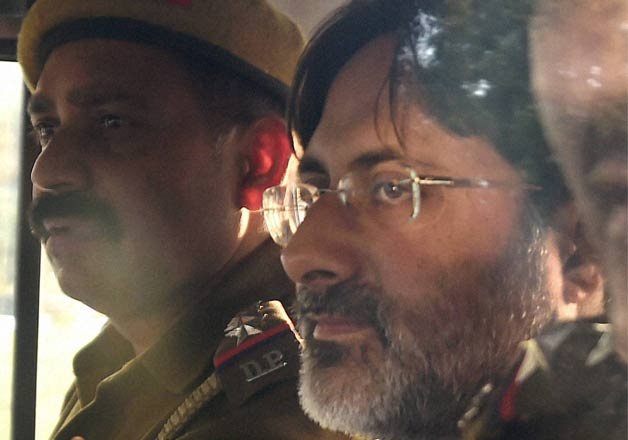 New Delhi: Former Delhi University lecturer SAR Geelani, arrested for sedition in connection with an event at the Press Club of India here, was today remanded to two-day police custody by a Delhi court.
Geelani was produced before Metropolitan Magistrate Harvinder Singh, where the police sought his custodial interrogation for two days to identify those involved in raising anti-India slogans.
"Police investigation is integral part of investigation and the accused has said that he can identify those who raised anti-India slogans... Since he (Geelani) was the convener of the meeting, therefore, the case of grant of police custody is made out," the court said.
The police told the court that an event was held on February 10 in which banners were placed showing Afzal Guru and Maqbool Bhat as martyrs and anti-national slogans along with slogans demanding independence for Kashmir were raised.
It also said the hall in the club was booked by Geelani through one person Ali Javed by using his credit card and another person Mudassar was also involved.
The police told the court that it has also accessed a CCTV footage in which some unidentified persons were seen shouting slogans and Geelani was required for the purpose of their identification.
Advocate Satish Tamta, appearing for Geelani, opposed the police custody saying he was only the convenor and the event was open for all.
"If people have come and shouted slogans, I am not responsible. I cannot get anyone arrested as I don't recognise anybody. It was an open entry and not restricted by any invitation card. Whatever I know I have told them already since I was in custody for past one day. Besides this, every other information is available in public domain. There is no need for my custody," Tamta said.
Geelani's police custody comes amid the raging row over the arrest of JNU Students' Union President Kanhaiya Kumar over sedition charges in connection with an event at the varsity campus against the hanging of Parliament attack convict Afzal Guru on February 9.