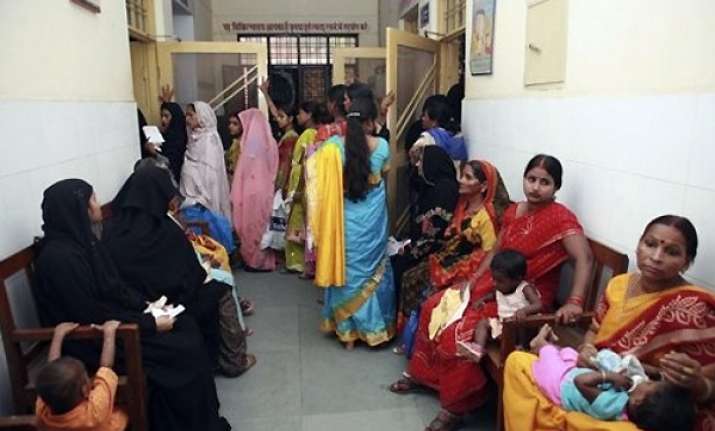 New Delhi, Dec 19: The crucial Food Security Bill which was approved by the government holds rich promises for women and children.

About 2.25 crore pregnant women and lactating mothers are expected to benefit from the legislation which proposes to give Rs 1,000 per month for 6 months as maternity benefit.

The maternity benefits which are available only in 52 districts will be extended across the country.

The Food Security Bill, which aims to provide legal entitlement to subsidised foodgrain to 63.5 per cent of the country's population, was today unanimously cleared by the Cabinet chaired by Prime Minister Manmohan Singh.

"Pregnant women and lactating mothers, besides being entitled to nutritious meals, will also receive maternity benefit at Rs 1,000 per month for six months," Food Minister K V Thomas has said.

Aiming to empower women, the bill also proposes that the ration card will be issued to the eldest female member of the family.

The objective of the proposed law is "to provide for food and nutritional security...by ensuring access to adequate quantity of quality food at affordable prices, for people to live a life with dignity".

Going by the stated objective, there is a provision of meals to special group such as destitutes, homeless, person living in starvation and disaster affected persons.

The proposed Bill also holds great promises for children.

Children in the lower and upper primary classes would be entitled to mid-day meals as per the prescribed nutritional norms.

Children in the age group of 6 months to 6 years will be entitled to take home ration or hot cooked meal as per the prescribed nutritional standards. Higher nutritional norms have been prescribed for children in the age group of 6 months to 6 years who are malnourished.

The foodgrains for the schemes for women and children would be provided by the Central government at prices specified for priority households.

The government will provide 7 kg of coarse grains, wheat and rice to per person per month to priority households at Rs 1, Rs 2 and Rs 3 per kg, respectively.