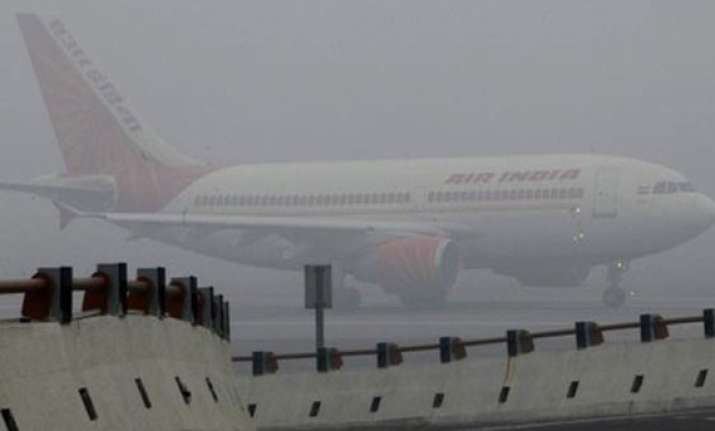 New Delhi, Dec 25: Schedules of around 40 flights were hit today as dense fog enveloped the Indira Gandhi International Airport here for the third consecutive day, causing inconvenience to passengers.
As many as 29 domestic and international flights were delayed by half-an-hour to five hours and 10 were cancelled, airport sources said.
Fog started descending at the airport around 10 PM yesterday but the runway visibility was fine and flight operations were not affected then.
But the situation started to deteriorate around 11.21 PM when visibility dropped to 50 metres on the third runway (29/11). However, the visibility was around 800 metres on the main runway (28/10) and, therefore, flight operations went on unhindered on it, the sources said.
Fog became more dense around 12.30 AM, when the visibility on the main runway also dropped to 50 metres while that on the third runway was below 50 metres, which brought the flight operations to a standstill, though it was not busy flight schedule period at that time.
The visibility started to increase after 1.30 AM on the main runway and flights began taking off as and when the conditions were right, they said.
The visibility at one end of the third runway remained zero till almost 5.30 AM, they said.
Yesterday around 140 flights were affected due to dense fog.
Meanwhile, the city experienced the winter chill as the minimum temperature dropped to seven degrees Celsius.
The weather office has predicted a foggy morning but a clear sky in later part of the day.