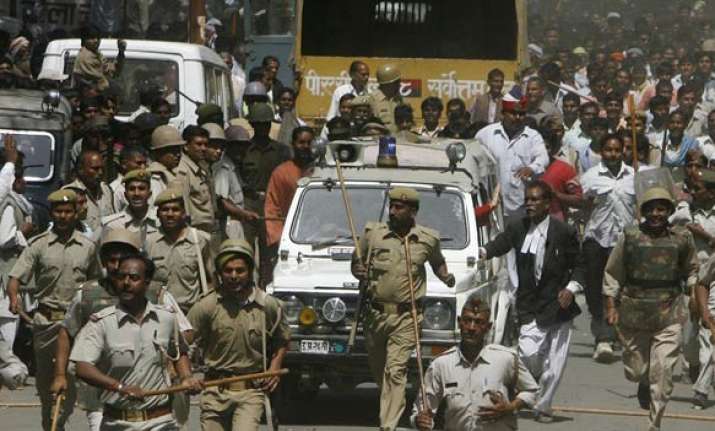 Jaunpur (UP), Feb 9:  The father of a security guard of the Prime Minister was allegedly kidnapped by some armed persons near Bhatpura power sub-station here today.
Shaym Lal, a teacher, was on his way to school on a scooter when some armed persons in a jeep intercepted his vehicle, ASP Dinesh Chandra said.
They forcibly pulled him into the jeep and sped away, he said.
Lal was a teacher in Ramnagar Harriya school in Maharajganj development block, the ASP said.
Lal's only son, Raj Shekhar, is a security guard of Prime Minister Manmohan Singh, he said.
A hunt had been launched to trace the school teacher and apprehend the kidnappers, the ASP said adding the reason for the abduction was yet to be ascertained.  PTI