Follow us on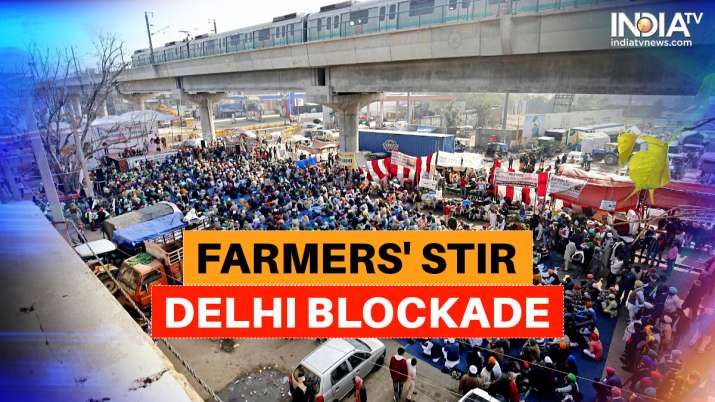 The Supreme Court on Thursday acknowledged the right of farmers to non-violent protests, and said it was thinking of setting up an "impartial and independent" panel of agriculture experts and farmer unions to resolve the impasse over three contentious farm laws. A bench headed by Chief Justice S A Bobde said it would set up the committee which may include experts like P Sainath and  representatives of the government and farmers' bodies to look for the resolution of the deadlock over the statutes.
The bench also comprising justices A S Bopanna and V Ramasubramanian, "We acknowledge the right of farmers to protest but it has to be non-violent."
In a hearing conducted via video conferencing, the top court said the purpose of staging protest can be achieved if the farmers and the government will hold talks and "we wish to facilitate that".
"We will not decide the validity of law today. The only thing which we will decide is the issue of protest and the right to move freely," the bench made clear at the outset of the hearing which is still going on.
It is hearing a clutch of petitions seeking removal of farmers protesting at several roads along Delhi's borders.
Earlier on Wednesday, the SC observed that if urgent measures are not taken now, then the ongoing farmers' protest may spiral out of the government's hand to become a national issue. It also ordered eight farmer unions be made party to the PIL. They are -- Bharatiya Kisan Union (BKU-Rakesh Tikait), BKU-Sidhupur (Jagjeet S. Dallewal), BKU-Rajewal (Balbeer Singh Rajewal), BKU-Lakhowal (Harinder Singh Lakhowal), Jamhoori Kisan Sabha (Kulwant Singh Sandhu), BKU-Dakaunda (Buta Singh Burjgill), BKU-Doaba (Manjit Singh Rai) and Kul Hind Kisan Federation (Prem Singh Bhangu).
READ MORE: Farmer unions reject govt's proposals to amend laws, ask not to 'discredit' stir
Thousands of farmers, mostly from Punjab and Haryana, are currently staying put at Delhi's borders with Haryana and Uttar Pradesh in protest against the Farmers' Produce Trade and Commerce (Promotion and Facilitation) Act, 2020, the Farmers (Empowerment and Protection) Agreement on Price Assurance and Farm Services Act, 2020 and the Essential Commodities (Amendment) Act, 2020. They have expressed apprehension that these laws would pave the way for the dismantling of the minimum support price system, leaving them at the "mercy" of big corporations. However, the government has maintained that the new laws will bring farmers better opportunities and usher in new technologies in agriculture. The government argues that the three farm laws will remove the middlemen and allow farmers to sell anywhere in the country. 
READ MORE: From foot massage parlours to makeshift gyms - various colours of farmers stir | Photos