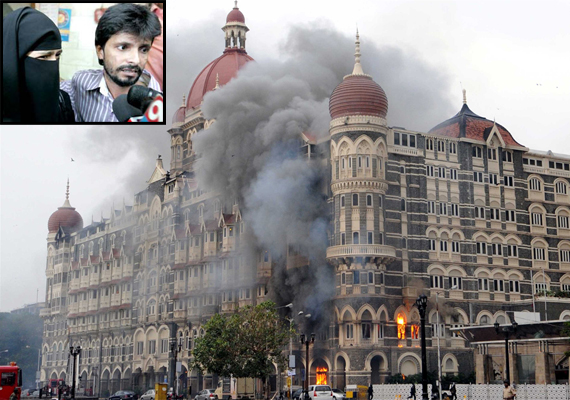 Mumbai, Aug 29:  Yasmin, the wife of Faheem Ansari whose acquittal was upheld by the Supreme Court in the Mumbai terror attack case today, said she was "very happy" with the verdict as the terrorist tag on him has been removed.  
"I am very happy with the verdict since it has come from the highest court in the land," an elated Yasmin said.  The "tag of terrorist" on him has been removed, she said.  However, Yasmin did not attend the Supreme Court hearing owing to her domestic pre-occupations.  
"I am alone in my house and this news was given to me by Jamiat (the organisation which provided legal help to Fahim)," Yasmin said, adding she is looking forward to meet her husband.
The apex court today upheld the acquittal of two Indians, Faheem Ansari and Sabauddin Ahmed, who were alleged to be co-conspirators in the Mumbai terror attack case.  The trial court and Bombay High Court had also given a clean chit to them in the case.