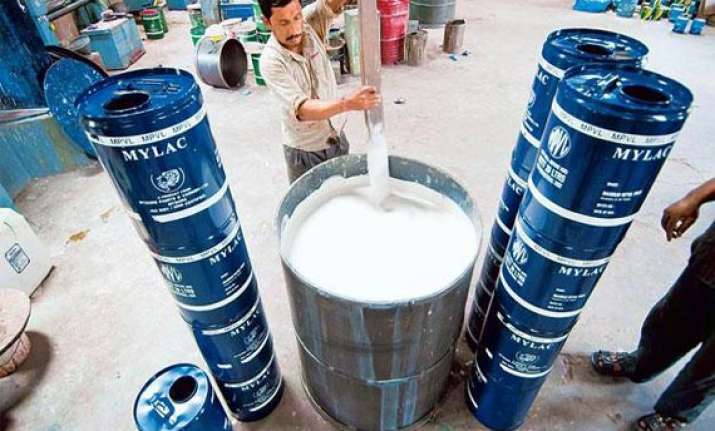 New Delhi: The ink, which is violet in the bottle, turns black when dabbed on a finger, and stays that way for almost a month is now known as the Election ink around the world.
This ink is used to prevent electoral fraud or double voting. It is an effective method for countries where identification documents for citizens are not always standardised or institutionalised.
This ink is produced by Mysore Paints and Varnish Ltd,Karnataka (MPVL). The company is owned and operated by the Government of Karnataka.
It is the only company in India, authorised to produce the indelible ink, thus it is the sole supplier of election ink to young, new democracies worldwide.
This factory is built amid 16 acres of wooded area, with around 100 employees, continues to reinvent itself every few years.
It was set up with an initial investment of Rs 1.03 crore by the maharaja of Mysore, Krishnaraja Wodeyar IV, in order to make use of the wax from the forests that surrounded Mysore to produce sealing wax.
Sealing wax was the first product of the factory. MPVL started manufacturing paint after it was handed over to the government of Karnataka by 1947.