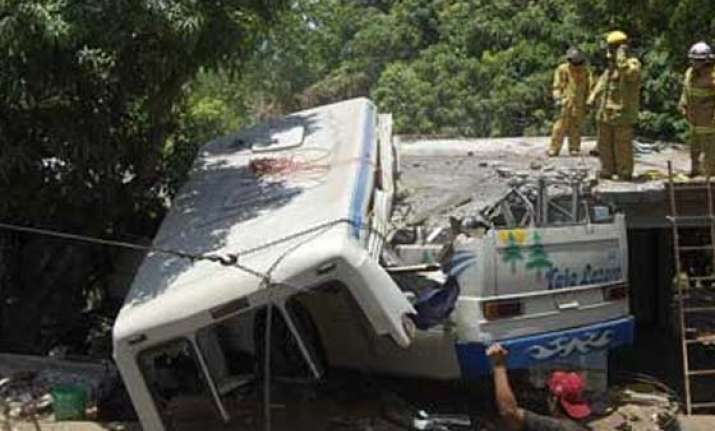 Machilipatnam (AP): Eight devotees from Andhra Pradesh were killed today and 20 others injured when a private bus fell into a river near Solapur district of Maharashtra, officials said here.
The mishap took place in the wee hours when the victims, all belonging to Machilipatnam town of Krishna district in Andhra Pradesh, were returning from a pilgrimage at Shirdi and were proceeding towards Pandaripuram in Maharashtra, Krishna District Collector Raghunandana Rao said.
The driver of the bus, carrying about 50 passengers lost control over the vehicle while negotiating a turn, he said.
According to the Collector, a special aircraft has been arranged by the Andhra Pradesh government to airlift bodies from Solapur to Gannavaram airport by this evening. The injured have been shifted to nearby hospitals.
The deceased were identified as Ch Panduranga Rao (60), M Jaganmohan Rao (57), Lakshmi (45), P Lakshi(55), N.Lakshmikumari (50), Ch Seshumani(45), G Venkateswaramma(45) and Reshma (20).
All the victims hail from Chilakalapudi in Machilipatnam town. Further details are awaited.