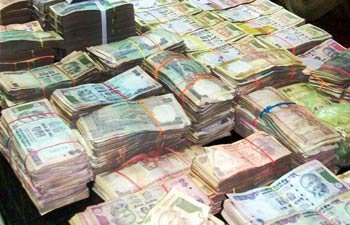 Bhubaneswar: A local court here today allowed the Enforcement Directorate (ED) to take Seashore Group CMD Prasant Dash to its remand for 14 days to trace the money trail in the multi-crore chitfund scam in Odisha.
The District and Sessions Court judge D P Choudhury accepted ED's petition and allowed the investigating agency to take Dash to remand. Dash's lawyer, however, did not oppose the ED's petition.
"My client would cooperate with the ED to do its investigation. Therefore, we did not oppose the remand application," Dash's lawyer B Kar told reporters here.
Dash who arrived at the court premises from Koraput this morning was later taken to Jharpada Jail from there. The ED would take him on remand from tomorrow.
Seashore Group is one of the 44 ponzi companies in the state under the scanner of the CBI and ED as per an order of the Supreme Court. It has been accused of duping about Rs 700 crore from investors in the state.
While the crime branch of Odisha police had already seized and located Dash's properties worth above Rs 200 crore, there was no trace of another Rs 400 crore allegedly being taken from investors.
"The ED would probe into the money trail of remaining Rs 400 crore," an official said, adding that the ED earlier had moved the Khurda District and Sessions court on September 19 seeking Dash's remand.
During the course of its hearing in the case, the Khurda District and Sessions court had directed the Superintendent of the Jeypore jail, where Dash was lodged, to produce him.
On September 26, the CBI had raided eight premises of Seashore in Dhenkanal and Balasore districts to collect evidence against the group. The CBI had also raided 29 places, including the houses Prashant Dash at Jharpada in Bhubaneswar.
About 6.5 lakh people were duped of Rs 4,375 crore between January 2012 and June 2013 by several chit fund companies, and the Seashore Group alone is accused of swindling over Rs 700 crore from the deposits collected from thousands of people across the state.
Dash was arrested by the crime branch of Odisha police from Mumbai on June 19, 2013 and has been implicated in 37 cheating cases.