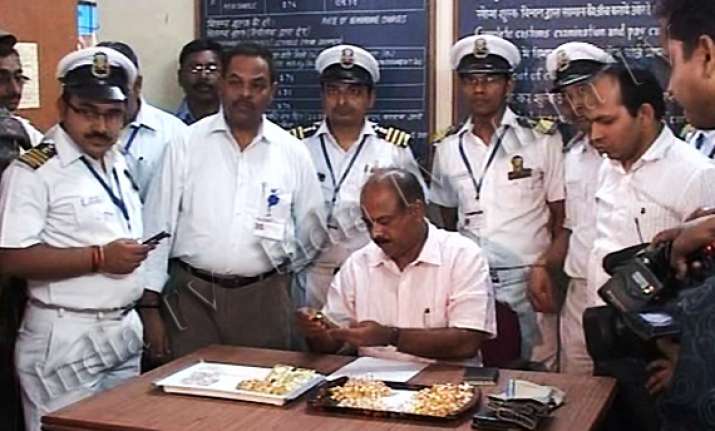 Lucknow, Apr 7:
Custom officials today detained a man at the Amausi airport here while he was trying to smuggle gold biscuits and jewellery.
The man, intercepted while passing through the 'green channel', was searched. Gold biscuits and jewellery worth around Rs 1.6 crore were recovered, Commissioner Customs, Ajay Dixit told reporters here.
The valuables were strapped on the person's arms and legs, Dixit said. The gold biscuits and jewellery have been seized.
The man, a worker in Dubai, had a passport from Hyderabad issued in 1996, and he was to take this gold to Mumbai, Dixit said.
The man has been traveling between Indian and Dubai quite often, Dixit added. He was caught at around 1:50 am after the aircraft landed.