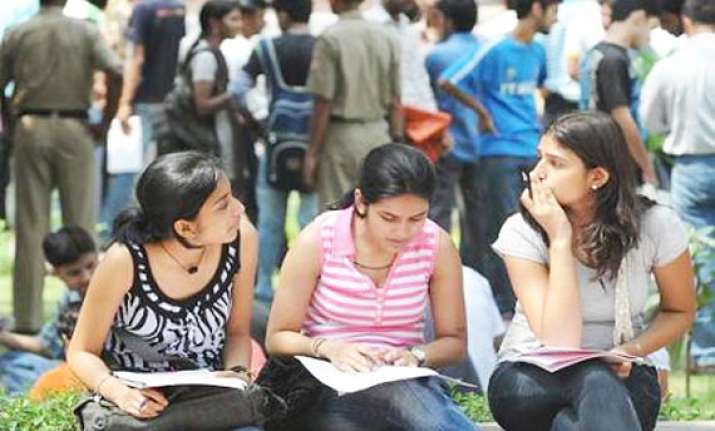 New Delhi, Jun 19: Nearly 2.5 lakh forms, both offline and online, have been received by Delhi University for admission this year which will see the introduction of the much contentious four-year undergraduate programme.
The university saw a huge rush of students on the last day of submission of forms as 4,845 optical mark recognition (OMR) applications were submitted today, taking the total number of offline forms received by the varsity to 1,26,704.  
Counters at the 18 designated colleges and centres were open till 4 PM today unlike the usual 1 PM deadline, much to the relief of students submitting their forms on the last day.  "A record number of 1,63,466 offline forms were sold. The university received a total of 1,26,704 offline forms. It is a huge jump from last year.
Registration under SC/ST categories has also seen a more than 100 per cent increase.  "Last year, only 23,000 had enrolled whereas this year 47,484 SC/ST/Physically Disabled admission seekers have registered," Dean of Students' Welfare J M Khurana said.  The online registration showed a 200 per cent increase and has tripled as compared to last year with 1,22,957 online forms received till 5 PM.
The number is expected to increase as students will be able to register online till midnight.
"1,22,957 online forms were received till 5 PM, of which 15,523 were under SC/ST/PwD categories. A total of 2,49,661 forms, both offline and online, have been received till 5 pm today," Khurana said.
The record turnout of students is expected to raise cut offs for several courses. The first cut off list will come on June 27.