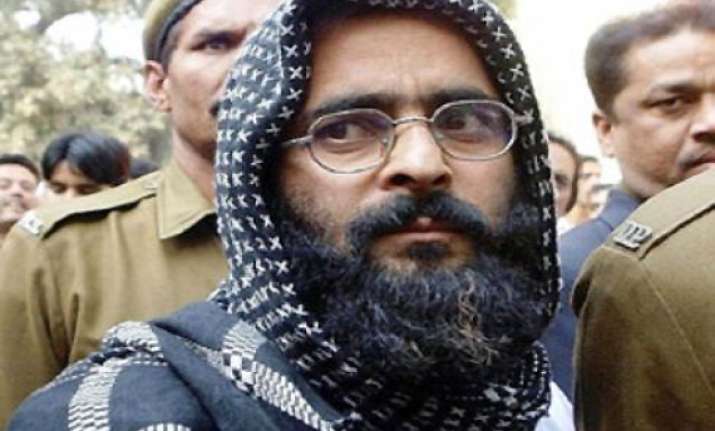 New Delhi, Jun 27: The CIC has directed the Home Ministry to make public file notings and material related to the mercy plea of death convicts, including Afzal Guru, on the basis of which it tenders advise to the President. 
Conceding that advice tendered by the Cabinet to the President are exempt from disclosure under Article 74 of the Constitution, the Central Information Commission made it clear that the material forming the basis of advice does not enjoy such immunity.
"The Commission directed the CPIO of MHA to disclose the copies of file notings not forming part of the ministerial advice to the President of India, as sought by the Appellant...after severing all the names and references regarding the identities of public servants regarding those file notings and making those correspondence", Information Commissioner Sushma Singh said.
Singh while hearing the plea of activist Subhash Agrawal also directed the Ministry to disclose the copies of correspondence made by the MHA to the President's Secretariat in connection with the mercy petitions, barring those which attract exemption clause related to national security under the RTI Act.
"File notings and correspondence in relation to mercy petitions...reflect the material on the basis of which advice and recommendations are made by the MHA to the President of India and thus fall under the category of information which is not barred by Article 74(2) of the Constitution of India", she said in her order.
The Information Commissioner said such correspondence exchanged between the MHA and President's Secretariat has to be tested on the touchstone of section eight of the RTI Act, which lists exemption clauses, and assessed whether the disclosure of such information is exempted under it.