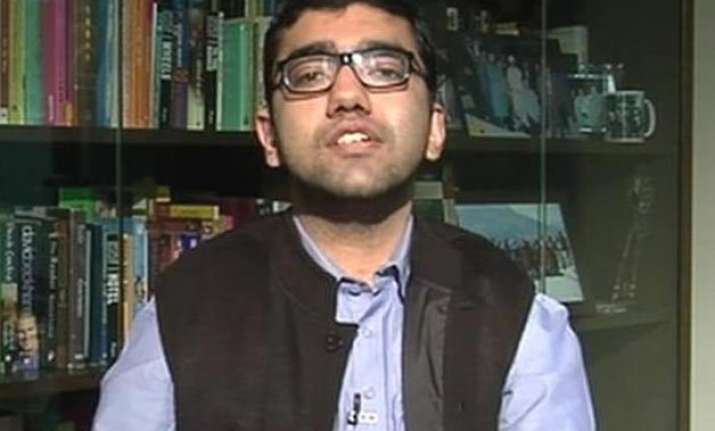 New Delhi: A disabled rights activist was denied entry into an upscale bar and restaurant in south Delhi, sparking condemnation from rights activists.
Nipun Malhotra, who was born with arthrogryposis, a rare congenital disorder, which leads to lack of muscles in arms and legs, was denied entry to the restaurant last night.
Malhotra, who is also co-founder of the Nipman Foundation, was allegedly told by the security and the manager of the restaurant that he would not be allowed inside as he was disabled.
"Our friends had decided to go to Keya for dinner. So nine of my friends, five boys and three girls went to the restaurant. One of my friends politely told the manager that one us would be coming on a wheelchair and that he should ensure that he reaches the table.
"The manager asked if the friend was injured or had a disability. When my friend informed him that he has a disability, the manager said that as a policy they do not allow disabled people inside," Malhotra claimed.
"When my friend told me about it, I could not believe him and reached there with my brother. The security there stopped us from going inside saying the hotel as a policy does not allow disabled inside and started pulling my wheelchair.
"I was shocked. The manager then came out and to flip the argument said that we do not allow stag entires. When I told him that already three of my male friends and many others were inside, then how could he say that they do not allow stag entires?" Malhotra said.
The restaurant said it was a case of misunderstanding.
"It is a clear case of misunderstanding. Because of Holi were were getting a lot of drunk people at the gate. As a precautionary measure we were restricting the number of boys inside," said general manager Premjit Kumar
"Nipun was accompanied by two more boys and allowing them inside would have increased the number of men. So we just said that we are not allowing anymore stag entries," the manager claimed.