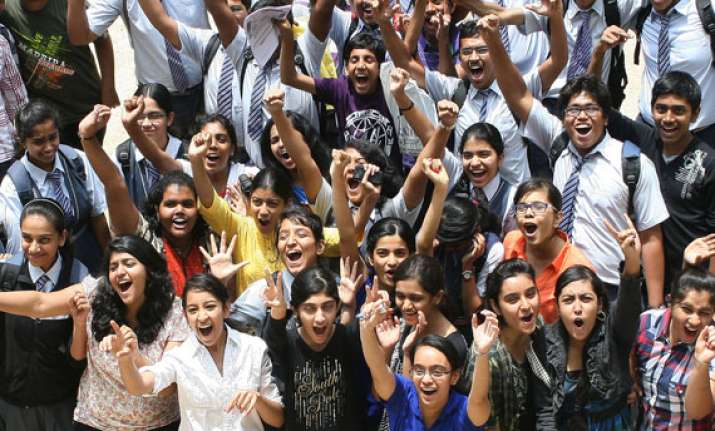 New Delhi: The National Capital lagged behind other regions in CBSE Class X results declared today, posting a pass percentage of 98.31 per cent as against Thiruvanthapuram region which topped the country with a pass percentage of 99.96 per cent.
Delhi stood eighth out of a total of 10 CBSE regions, where 98.81 per cent girls and 97.88 per cent of boys passed in the exam.
Delhi had registered a pass percentage of 98.40 per cent last year.
According to a CBSE statement, Chennai occupied the second position after Thiruvanthapuram with a pass percentage of 99.68 per cent followed by Patna at 99.51 per cent and Panchkula at 99.43 percentage.
As far as the performance of school goes, Kendriya Vidyalayas' fared better than schools in other categories, registering a pass percentage of 99.58 per cent.  It is followed by Jawahar Navodaya Vidyalayas' where the pass percentage stood at 99.27 per cent.