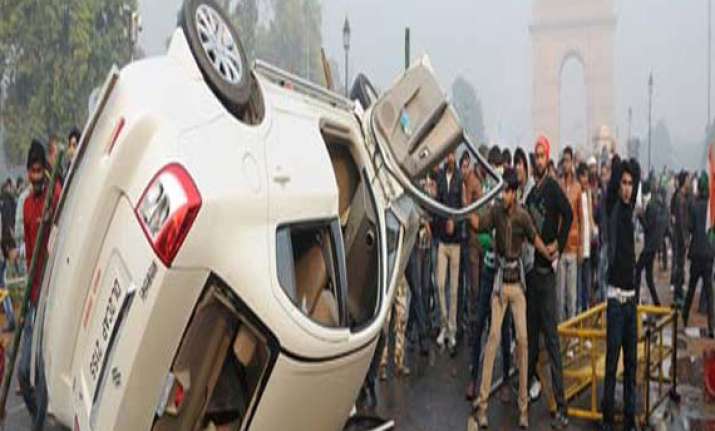 New Delhi, Dec 23 :  A constable is battling for life in a government hospital after he was critically injured in violence at India Gate where people were protesting the gangrape of a young girl in a moving bus here.
"Constable Subhash Tomar is fighting for his life," Delhi Police Commissioner Neeraj Kumar told PTI.
Protesters and police were clashing continuously at India Gate during the day. Doctors said the constable has suffered critical injuries.
Several other policemen were also injured in the incident. Around 100 protesters, including media personnel, were also injured in violence.