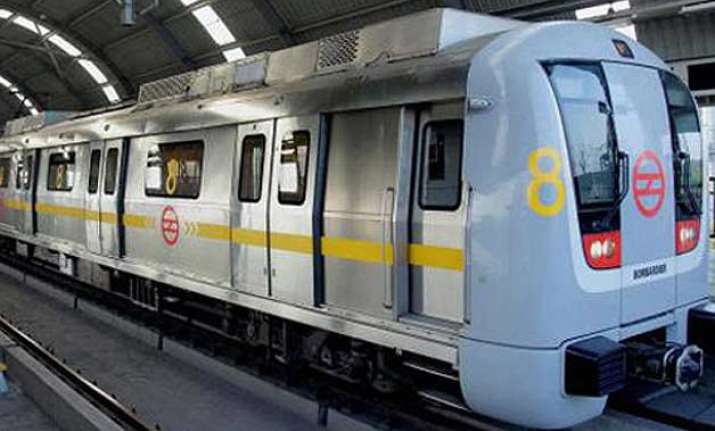 New Delhi: Delhi Metro had to hop over busy Northern Railway tracks and a PWD flyover along the Outer Ring Road to build the over 4 km-long extension of its Yellow Line till Samaypur Badli, trial runs for which began today.  
The busy Yellow Line currently runs between Huda City Centre and Jehangirpuri. The 4.392-km extension till Samaypur Badli is from Jehangirpuri.
The construction work for this elevated stretch, part of the Phase-III of the network, is almost complete and is expected to be opened for commuter operations after successful trials and mandatory approvals, the Delhi Metro Rail Corporation (DMRC) said.
Starting from Jehangirpuri, there would be three stations on the stretch—Badli Mor, Rohini Sector 18 and Samaypur Badli.
The section will cater to residents of north Delhi areas such as Jahangirpuri, Samaypur, Badli, Transport Nagar, GT Karnal Road and parts of Rohini.
The construction work required close coordination with various agencies and the use of 200 metric tonnes of steel as a 45-m-long steel span had to be built to make it possible for trains to cross the Delhi-Ambala section of the Northern Railway.
"Since PWD is also constructing flyover on the Outer Ring Road, there is one common pier for the metro alignment and the flyover which is unqiue," a project engineer said.  
The elevated station that has come up at Badli Mor is also massive in size, with four levels, as it has been built in a way to make it possible to handle the load of two platforms, catering to Phase-III and also Phase-IV.  
In Phase-IV, it will become an interchange station with the proposed R K Ashram, Mukundpur-Janakpuri (West) section.  
The project manager of the station said authorities had given it a multiple hue, a break from rather monotonous colour schemes of other stations, as it was located in a largely industrial area.
"We have tried to fill the solid spaces and voids by installing art work, glass windows, glaze tiles and texture painted walls," the official said.