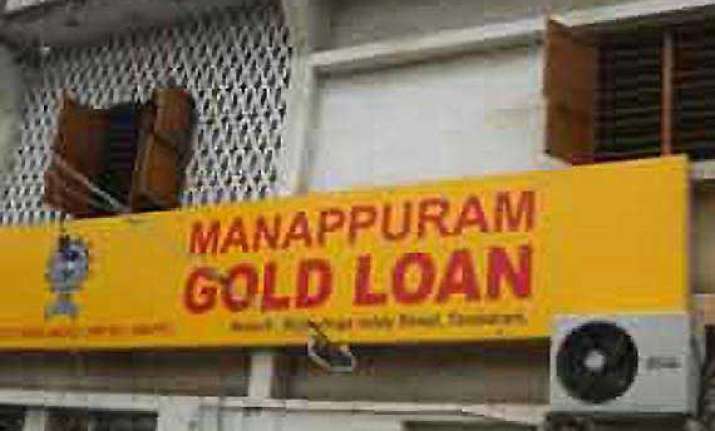 Nashik: Nashik police have despatched teams to Aurangabad, Thane, Shirdi and others places in Maharashtra for probing into yesterday's daring Rs 3 crore heist at a branch of Manappuram Gold Loan Finance Ltd here.
Five unidentified men, wearing police uniforms, looted 15 kg of gold ornaments worth Rs 3 crore and cash of Rs 3.24 lakh at the gun point from the gold finance company's Nashik Road branch yesterday evening.
They locked up the employees in the strong room and shuttered down the office before fleeing, police said.
Local customers alerted the police when they were surprised to find the office shutters down but unlocked.
The employees were rescued after the door of the strong room was broken down at about 10 pm.
Nashik police commissioner Kulwant Kumar Sarangal, who was in Mumbai, rushed back to Nashik and visited the spot late last night.