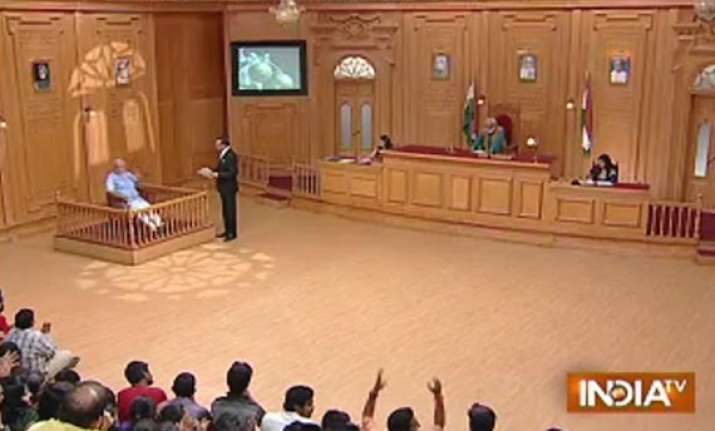 Noida: BJP prime ministerial candidate and Gujarat chief minister Narendra Modi took a swipe at Congress vice president Rahul Gandhi saying he is happy to know that Rahul hears his speech carefully.
He hit out at Rahul Gandhi and said: "Congress has nominated tainted members for the Lok Sabha elections. Can we expect them to be our 'chowkidar'."
"Yedi aisa chalta raha to congress ek din doohh ki rakhwali billi ko de denge", said Modi on Aap Ki Adalat.
He was reacting to Rahul's coment that "Congress does not give people one 'chowkidar' (watchman), we make everyone a 'chowkidar'."
Earlier, Modi had called himself a soldier and said that even if the country elects him as a PM, he will work as a "chaukidar" of people's money.