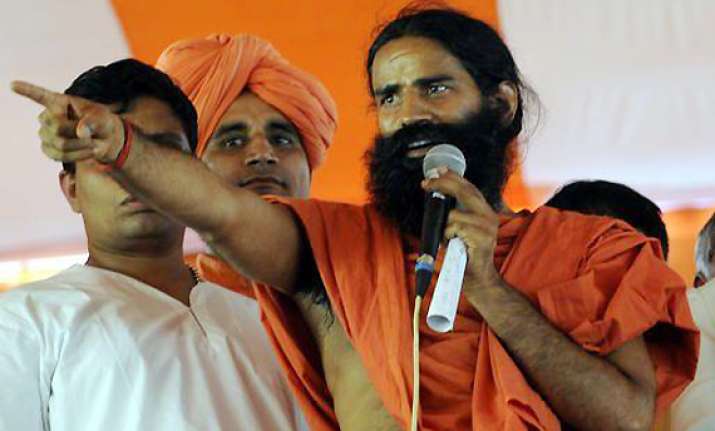 New Delhi, March 6: An elated yoga guru Swami Ramdev today described Congress as a sinking ship and issued a warning to UPA allies to steer clear of the "ship". 

Addressing a press conference, Ramdev described the recently concluded Assembly polls as a "devasur sangram" (battle between gods and demons) in which, according to him, the Ravanas and the Kansas were defeated.

Swami Ramdev gave left-handed compliments to Rahul Gandhi, but had words of fulsome praise for Akhilesh Yadav.

"Rahul should change his guru (Digvijay Singh). Such 'guru-ghantals' are always a cause of worry", he said.

Giving his reading about the Congress debacle, Ramdev said, the party's reluctance to take action against black money was the main reason for its defeat.

"The rot has run deep. Thousands of crores of rupees in black money have now spread in real estate, illegal mining, drug mafia and blackmarketing. The time has come to take action now", he said.