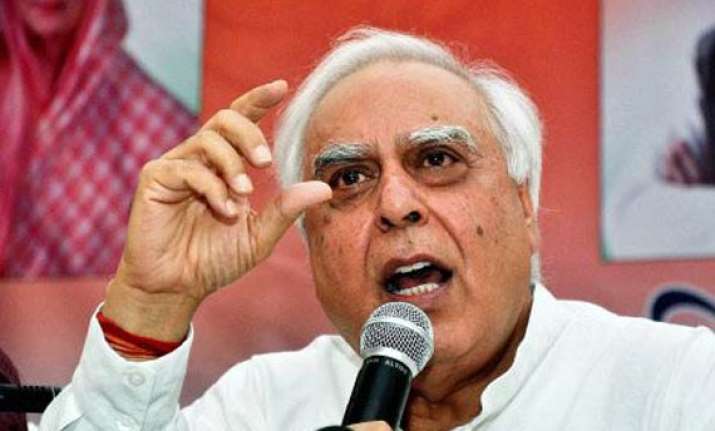 New Delhi, Feb 4: Communication Minister Kapil Sibal today said that the Delhi Court's order dismissing Subramanian Swamy's petition has vindicated the stand taken by Congress and the government on Home Minister P chidambaram in the 2G scam.

Sibal told mediapersons that senior BJP leader Arun Jetley should now go to Chidambaram personally and tender his apology for using harsh words against him a day before the Delhi court was to give its order.

Sibal said, it has been noticed that on each date prior to hearing on vital issues in courts, the BJP leader used to make statements with a view to influence the judiciary, which was wrong.

The minister also said that the way TV channels conducted debates on vital issues the day before courts give their orders  shows that the system somewhere has gone wrong which needs to be deprecated.

Sibal hoped, media would reflect on the advisability of holding such debates before courts pronounce their verdicts.

Information and Broadcasting Minister Ambika Soni said, Swamy was only trying to get political mileage by making false charges which had no basis.

"We've known his antics for a long time", she added.

Soni said the court has given its order on Swamy's petition the way we expected.