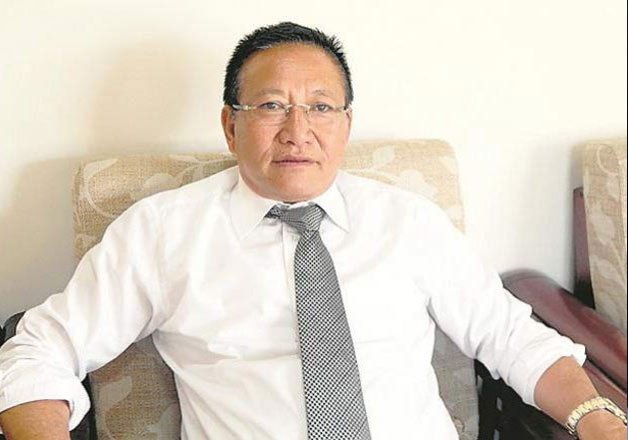 Kohima : Congress will support the Naga peace accord between the Centre and NSCN(IM), "if the contents of the agreement were in the interest of the Nagas, Northeast and the nation", Nagaland Chief Minister T R Zeliang said.
Congress president Sonia Gandhi gave the assurance to visiting Parliamentary Working Committee of the Joint Legislator's Forum (JLF) of Nagaland Assembly on Naga political issue led by Zeliang and Speaker Chotisuh Sazo, a CMO statement said this evening.
The delegation called on Gandhi this morning at her residence in New Delhi.
She also expressed solidarity with the Naga people for the need to find an amicable, honourable and permanent peace in the state and the region, the statement said.
The JLF comprising of leaders of all parties in the state last year, mainly to project a common front and voice of the representatives of the people of Nagaland on the urgency to solve the protracted Naga political problem.
The JLF apprised her of the necessity to form an opposition-less Assembly in the state to give a more cohesive, more concerted voice and views on the Naga political problem.
The merger of Congress legislators with ruling Naga Peoples Front (NPF) was solely for the purpose of finding an early solution to the Naga political problem and not because of any other exigency, the delegation said to Gandhi.
Eight Congress MLAs merged with the ruling Naga Peoples Front leading to the formation of an opposition-less government in Nagaland in November last year.
Gandhi assured her party's support in Parliament as and when any Bill comes up for discussion "if it was in the interest of the Nagas, the Northeast and the nation," the statement said.
The JLF members are in Delhi since February 16 meeting leaders of national parties to seek their support towards early resolution of the decades old Naga issue.
They have called on BJP president Amit Shah, JD(U) president Sharad Yadav, Shiv Sena's Leader of Parliamentary Party in the Lok Sabha Anand Rap Absul.
They also met NSCN(IM) general secretary Thuingaleng Muivah and few other top leaders of the group.