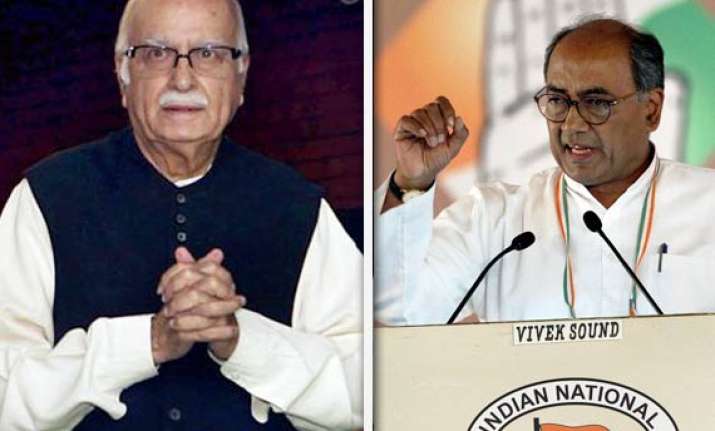 New Delhi, Oct 14: After disapproving of his letter to Anna Hazare, Congress today appeared to distance itself from party general secretary Digvijay Singh's charge that BJP leader L K Advani and his party were responsible for "encouraging terrorism" in the country.

"I think you should ask this question to Digvijay Singh," party spokesman Rashid Alvi told reporters when asked whether the Congress endorsed Singh's stand on the issue. 

Addressing a rally in Saidnagar village in Rampur district in Uttar Pradesh, Singh had said, "BJP and LK Advani are responsible for encouraging terrorism in the country. They stoke communal hatred and blame the minority community." Singh is in-charge of party affairs in poll-bound Uttar Pradesh.

Two days back, the AICC had disapproved of the letter written by Singh to Hazare, saying it was not required after Prime Minister Manmohan Singh wrote to the Gandhian.

In a snub to Singh, a senior Congress leader had remaked that what was important was "the issue and not individuals".