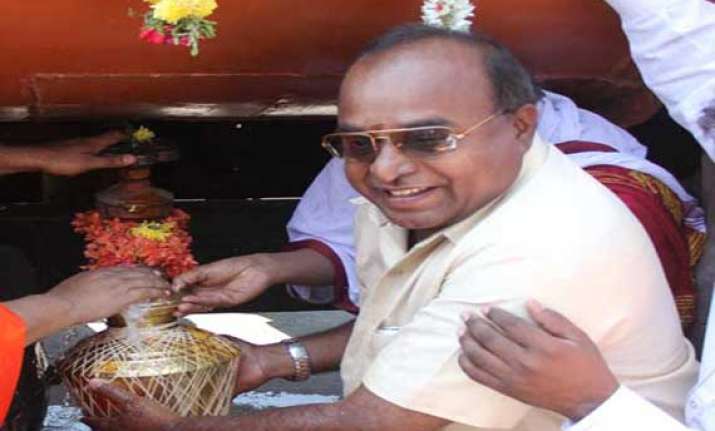 Bangalore : The ruling Congress in Karnataka yesterday decided to induct former BJP minister Krishnaiah Shetty, who was a co-accused along with former Chief Minister B S Yeddyurappa in an alleged land scam.
Congress central ledership has given the green signal for entry of Shetty who was a member of the Yeddyurappa cabinet and courted controversy over alleged involvement in land deals and housing scam which forced him to quit as minister.  
"Congress President has approved your (KPCC President G Parameshwara) proposal regarding admission of S N Krishnaiah Shetty, ex-minister of Karnataka into Congress party," a letter by senior Congress leader Digvijay Singh to KPCC chief G Parameshwara said.
Shetty had earlier approached Congress seeking entry which was reportedly blocked by Parameshwara in June last year.
Shetty, whose induction is likely to cause embarrassment for the Congress in the run up to the elections, was imprisoned along with Yeddyurappa here for sometime for their alleged involvement in land denotification cases.  Facing various cases, Shetty is currently out on bail.