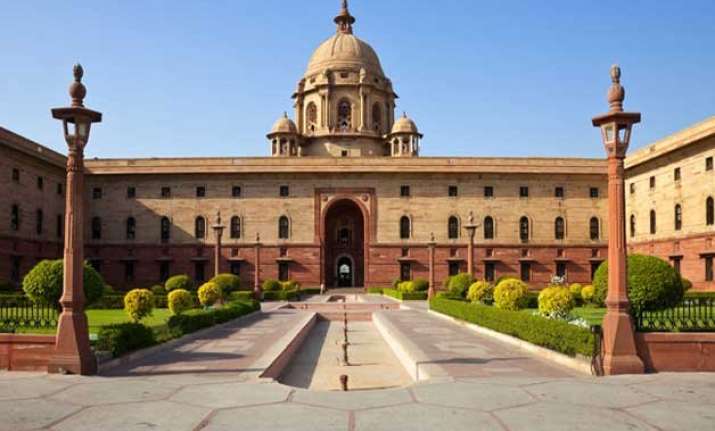 New Delhi: Rashtrapati Bhawan has filed a complaint with Delhi Police against former IPL Commissioner Lalit Modi for posting "defamatory" tweets against President Pranab Mukherjee and his Secretary Omita Paul.
The complaint sent to Delhi Police Commissioner from thePresident's Secretariat has screen shots of June 23 and June 25 tweets annexed to it, besides an 80-page file that the former IPL chief, being probed by the Enforcement Directorate for alleged money laundering, had attached to his twitter posts.
The document shows a picture of the President, his secretary and businessman Vivek Nagpal, who Modi alleged, had taken favours from Mukherjee during his days in the Finance Ministry.
Modi had alleged that Mukherjee, in his stint as Finance Minister, pushed Enforcement Directorate to act against him after he raised questions about the shareholding pattern in Kochi franchise of IPL cricket tournament leading to the resignation of Shashi Tharoor from the Union government.
Bassi has forwarded the complaint to the Economic Offences Wing (EoW) of Delhi Police for necessary action, official sources said, adding no case has been registered so far.
Legal opinion is being sought whether the case could be registered under section 499 and 500 of Indian Penal Code for criminal defamation as the tweets intended to bring disrepute to the President and his office.
The other option available with the Delhi Police could be to approach a local court seeking a restraint order for social
networking site 'Twitter' to block the page.
According to section 499 "Whoever, by words either spoken or intended to be read, or by signs or by visible representations, makes or publishes any imputation concerning any person intending to harm, or knowing or having reason to believe that such imputation will harm, the reputation of such person, is said, except in the cases hereinafter expected, to defame that person."
It carries a simple imprisonment for a period of two years or fine.