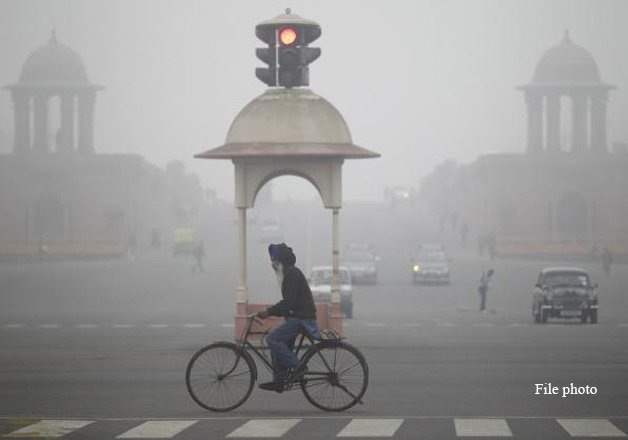 New Delhi: Delhiites woke up to another cold morning today with fog in the early hours disrupting the schedule of 59 north-bound trains.
The minimum temperature settled at 7.2 degrees Celsius, which is normal for this part of the season.
According to the MeT department, shallow fog was observed in the national capital in the early hours and visibility was recorded at 500 meters at 8:30 AM.
59 trains including premier trains like Rajdhani and Duronto Express were running late by several hours due to dense fog.
A Railway official said that almost all north-bound trains were running behind schedule due to adverse weather conditions.
However, flight operations remained smooth, airport authorities said.
"Sky will turn partly cloudy by afternoon and the maximum temperature is expected to settle around 18 degrees Celsius," a MeT official said.
Yesterday, the day temperature had settled at four notches below the season's average at 16.3 degrees Celsius.