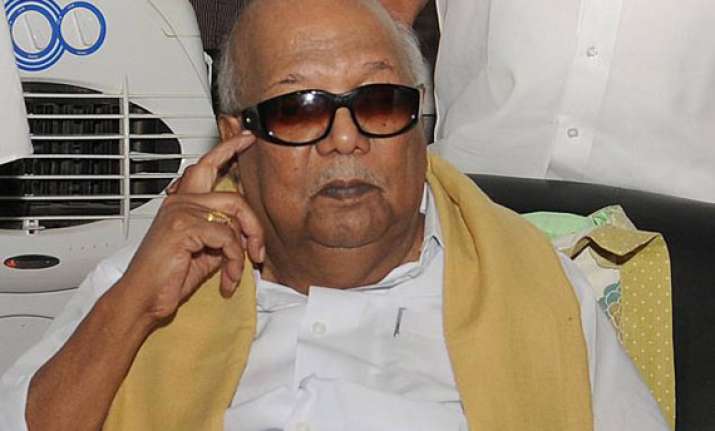 Chennai: DMK chief M Karunanidhi today said Chief Justice of India P Sathasaivam's indication that the verdict on a petition relating to release of all seven life convicts in Rajiv Gandhi Assassination case would be given in a week has led to fears of a political fallout in Tamil Nadu ahead of April 24 Lok Sabha polls.
"With polling scheduled on April 24, Justice Sathasivam saying that an important verdict will be pronounced before his retirement date of April 25 has led to fears among many if it will lead to a political fallout and created a big debate among advocates," he said in a statement here.
Talking to reporters in Coimbatore yesterday, Justice Sathasivam had said since he was demitting office as CJI on April 25, the Supreme Court's verdict on the petition by the Centre challenging Tamil Nadu government's decision to release the convicts will be given before that.
The petition, heard by a bench headed by the CJI himself, was pending before the court and arguments had been completed, he had said on the sidelines of a judges conference.
Karunanidhi said "the advantages and disadvantages of the Chief Justice himself announcing in a public function that the verdict on such an important case will be pronounced before parliamentary polls and whether such an announcement is in tune with judicial ethos should be pondered over and decided accordingly which will help uphold the court's principles and benefit one and all."
On February 20, the apex court has stayed the state government's order on the release of the convicts, saying there have been procedural lapses on the part of the state.