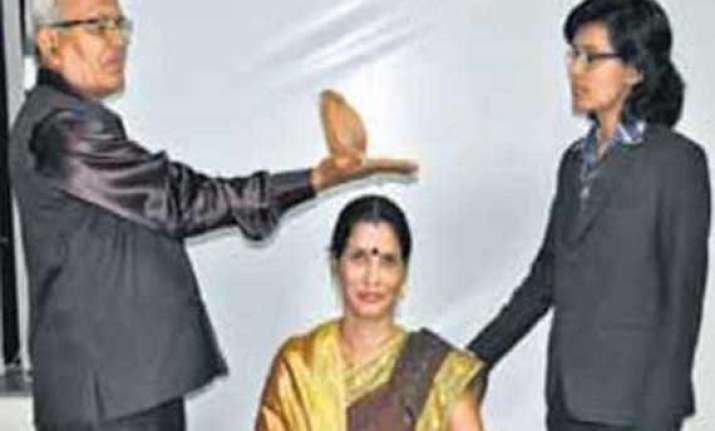 Raipur:  B. D. Guha, an employee working in the state agriculture department here, has claimed to have developed a new technique with which he can ascertain your blood group with the help of a coconut even without touching you.
Guha has claimed that the coconut can be used to ascertain 5 types of blood groups. He said, he can ascertain the blood group by holding the coconut in his hand just over the head of a person.
According to Guha, the coconut moves in different direction as per the blood group of the person.
Guha says, in case of A+ the coconut turns at an angle of 45 degree same way in case of AB+, B+, O+ and O- , it turns at 55 Degree,60 degree, 90 degree and 18 Degree respectively.
Guha says, he started working on this technique in 2005,  his research is still incomplete and now he and his family are working on finding out why coconut changes its directions due to blood groups and how other three blood groups can be ascertained with the use of coconuts.