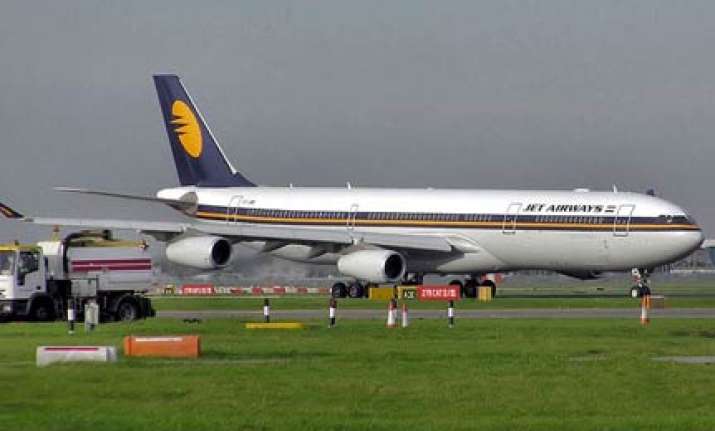 A Chennai-bound Jet Airways flight with 106 passengers on board on Wednesday returned to Mumbai airport and landed in emergency conditions due to a technical fault in one the engines, an Airport official said.
The flight landed safely, a Mumbai International Airport Limited (MIAL) spokesperson told PTI here.
A Jet Airways spokesperson said an alternative aircraft was arranged to ferry the passengers to their destination.
"Full emergency was declared at 18:51 for Jet Airways Mumbai-Chennai Flight 9W-461. The flight landed safely at 19:11," the spokesperson said.
"The decision to bring back the aircraft was taken as a precautionary measure," the spokesperson said. PTI