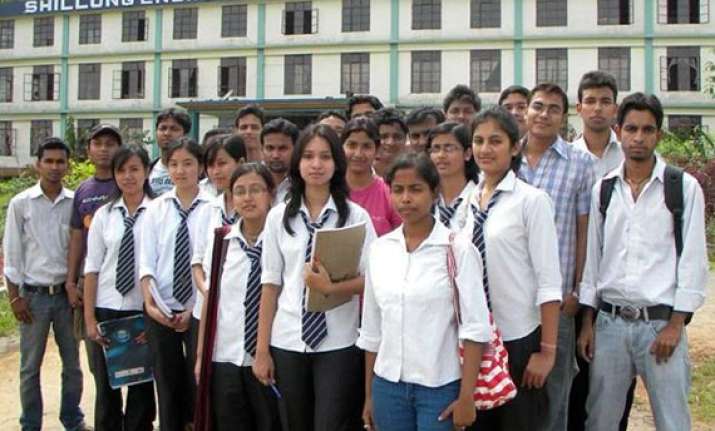 Shillong, Jun 7 :  The University Grants Commission (UGC) may list the controversial university in Meghalaya in its website for giving fake degrees, Union Minister for Human Resources Development M Pallam Raju said here today.  "As things stand, all UGC can do is to list it in its website stating that this is a university of disrepute and giving fraudulent degrees," Raju told reporters when they asked about his ministry's stand on the alleged irregularities of the CMJ university in the state.
"You must have seen action taken against IIPM. Similarly we would be able to take action (against CMJ University). We are encouraging actions against that," Raju said.  However, to carry out such action, cooperation of the state government was needed, the minister said.
Stating that the union government is set to pass a Bill that regulates the functioning of the universities, Raju said "We are hopeful that in the coming monsoon, we will be able to pass the Bill."
"To ensure quality, state and central Governments must act in tandem, but the state should respond faster in taking actions against institutions doing malpractices," he said.  Referring to the new scheme of the HRD, the Rashtriya Uchchatar Shiksha Abhiyan (RUSA), he said, it aimed at providing financial assistance to state governments to enable them to improve the quality of higher educational institutions.
Established in 2009, the CMJ University has allegedly awarded a record number of 434 PhD degrees in the past one year apart from registering 490 more PhD scholars during the same year.
Meghalaya police have sealed off the CMJ university office and campus in the state after Governor R S Mooshahary lodged an FIR against the university for its fraudulent activities.  While three officials including the university's registrar, his deputy and the HR manager were arrested, the self-appointed Chancellor of the University, Chandra Mohan Jha, has been on the run for the past one month.