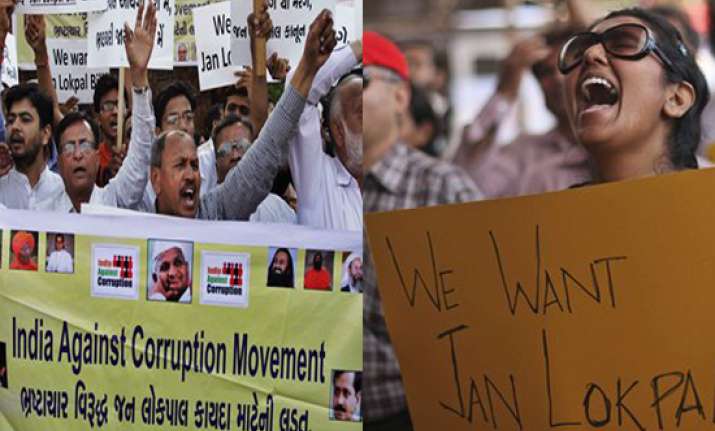 New Delhi, Apr 9 : The Centre on Friday night bowed to the demands of Gandhian activist Anna Hazare to set up a joint panel to formulate Lokpal Bill, after the Intelligence Bureau sent a report on anti-corruption  protests spreading throughout the country over Hazare's fast unto death issue.
 
The IB report had said that there could be nationwide anger if Hazare's health deteriorated after four days of fasting. The report  cautioned, there was widespread support for Anna Hazare throughout India and a groundswell of anger over the issue of corruption was emerging, and if Hazare's health deteriorated, the protests could spill over to attacks on government offices and residences of politicians and senior bureaucrats.
 
Law and order throughout the country could deteriorate in the next 24 hours if Hazare's demands are not heeded to, the IB report had warned. 
 
The government, which was engaged in political calculations  and dithering over the last four days, gave in after the IB sent its report on Friday. The report had pointed out that so far anti-social  and extremist elements have not infiltrated into the ranks of the movement, and if it happened, the situation could go out of hand
 
The report also pointed out that the media in unison was comparing the Jantar Mantar protests with the Tahrir Square protests in Cairo which led to the downfall of Mubarak regime.
 
The other major pressure came from UPA chairperson Sonia Gandhi, who went to the Prime Minister's residence on Friday to point out the political fallout in the current Assembly elections if the Anna Hazare movement spiralled out of control.