Follow us on New Delhi: The Tribute Video to Prime Minister Narendra Modi by CBFC chief Pahlaj Nihalani has caused huge embarrassement to the government so much so that the Information and Broadcasting Ministry has reportedly decided to sack him from his post.
According to a Mid day report, I&B ministry has decided to replace him and an annoucment will be made soon.
"It is a matter of time before an official announcement will be made but the decision to replace him has already been taken," a senior ministry official told mid day.
The daily also reported that I&B Ministers Arun Jaitley and Rajyavardhan Rathore(MoS), are believed to have jointly conveyed their displeasure to Nihalani over the video.
Nihalani has courted controversy since he was appointed as the chief of the 23-member board in January this year.
He has constantly been on the receiving end of media and critics for his prudish views and for making his political leaning clear by calling PM Narendra Modi his "action hero".
His candidature was pushed by the Rashtriya Swayamsevak Sangh (RSS), which had also supported controversial FTII chairman Gajendra Chauhan.
Mid day also quoted its sources as saying that his fate was sealed when he confessed on prime time show of an English News Channel that he hasn't watched a single scene of Spectre but was happy to see the kissing scenes cut.
Nihalani was criticised on social media forums after it was revealed that board had shortened the length of kissing scenes in James Bond movie "Spectre" and cut some words.
A seven-minute film titled, Mera Desh Hai Mahan made public his hero worship of Modi, when Nihalani, overstepping the Ministry, ordered theatres across India screening Salman Khan starrer Prem Ratan Dhan Payo to play it during intermission.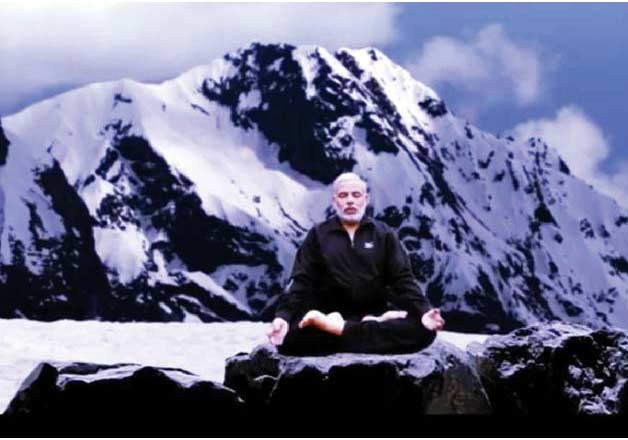 Nihalani's "tribute" to the PM, titled "Mera desh hai mahaan, mera desh hai jawan", was pulled off cinema screens the very next in some places, two days later in some others.
The song shows, among other sequences, Modi sitting on an icy mountain top, in a meditative pose, with school children waving flags and shouting "Modi kaka",
"I began work on this video two months ago. PM Modi has given so much to the common man, and this is my own tribute to him. No one asked me to do it, no political parties are involved. I have done this with my own money," Nihalani had said.
Here is the Video