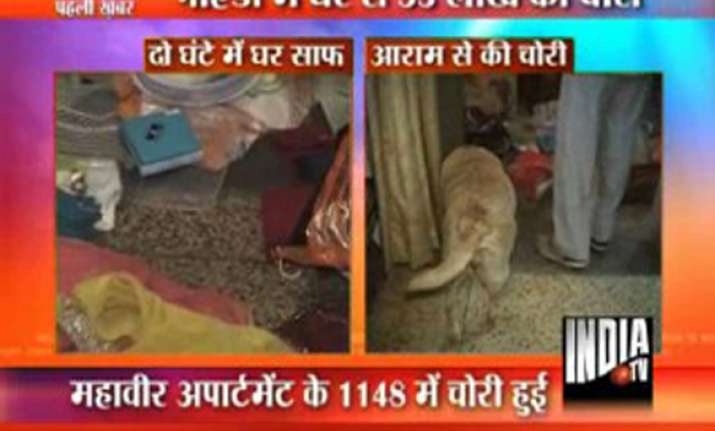 Noida, Jul 13: Burglars on Tuesday  broke the locks of an apartment with a hammer and decamped with Rs 35 lakh cash and 20 tolas of ornaments worth  Rs 20 lakhs from the house of a property dealer, police said.
 
Apartment no 1148 of Mahavir Apartments in Sector 29, Noida, was targeted by the burglars. The apartment belongs to real estate dealer Kamal Chauhan who had kept a sizeable amount of cash in his house.
 
Says Chauhan, our family had gone for shopping for hardly half an hour and when we returned we found the entire apartment ransacked.
 
Dog Squad and fingerprints experts were called in collect clues from the hammer left behind by the burglars.
 
Says City SP Noida Anant Dev, the burglary appears to be the handiwork of an insider who knew about the family's routine.