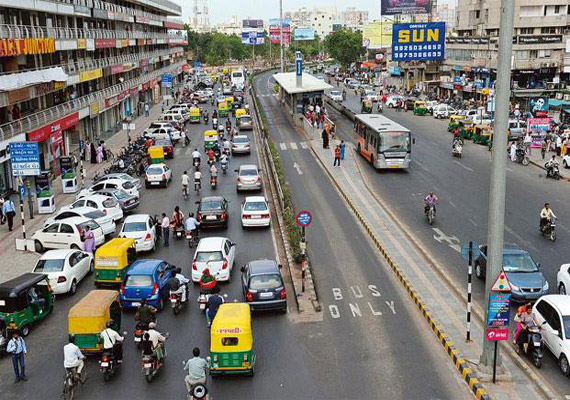 Chandigarh: The Punjab government yesterday approved Bus Rapid Transit System project (BRTS) for Amritsar.
Punjab Deputy Chief Minister Sukhbir Singh Badal today gave in principle nod for setting up BRTS at Amritsar and Ludhiana at a cost of Rs 500 crore.
Reviewing the status of BRTS project here, Badal asked Public Works Department, which is the executing agency, to start work on the project and complete the same within twelve months.
According to the proposal, 78 air-conditioned buses would be operational in Amritsar and would cover 31 km route.
An official release quoting Badal said in Ludhiana, a 48 km route had been identified for BRTS and the finalisation of technical plans for system were in an advanced stage of completion.
Informing that BRTS was being launched in Amritsar and Ludhiana as a pilot project, Badal said the same would be replicated in Jalandhar and Mohali thereafter.  
Badal said the BRTS project planned for Amritsar and Ludhiana was the world's most preferred transport system and that a delegation of the Punjab government had recently conducted an in-depth analysis of this system in Istanbul.
He said BRTS project was successfully transporting more than 7.5 lakh people every day in Istanbul.