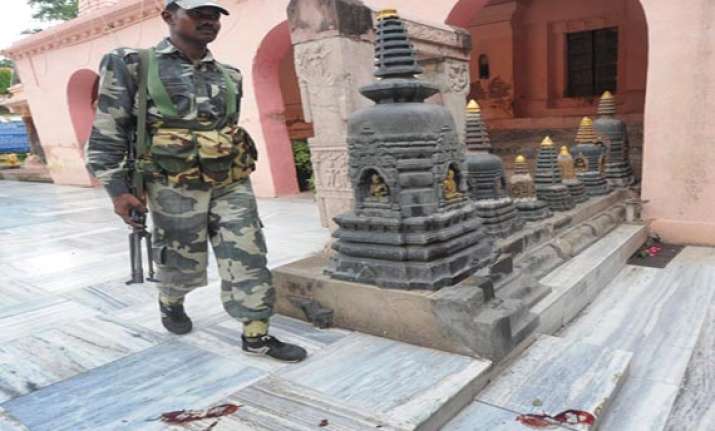 Gaya, Jul 8:  The Bodh Gaya temple, rocked by series of explosions early morning yesterday leaving two monks injured,was opened for public today with thousands of people standing in queue.
"The visitors are allowed to enter the temple after thorough search by Bihar police and temple management committee security staff," Arvind Singh, member of Bodh Gaya Temple Management Committee (BTMC), said.
Thousands of people thronged to the temple immediately after the gate was open at 6 PM, he said.
Earlier, a special prayer was conducted by Buddhist monks from 50 countries praying for peace and harmony.