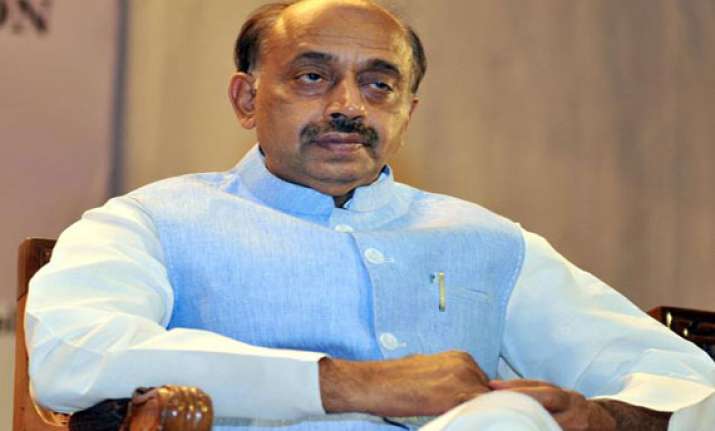 BJP today sought to woo Poorvanchal votes by promising a series of sops for them if the party came back to power in assembly elections in December.
Bhojpuri singer Manoj Tiwari failed to join Delhi BJP chief Vijay Goel during the press confernce but BJP announced the joining of four members from different political parties today, including those from BSP, Congress and JD(U).
Claiming the party is "most concerned" about Poorvanchalis residing in Delhi, Goel said a large number of these people reside in unauthorized colonies and "the first step we will take is call them "self-made colonies".
"From now on, BJP will call them "self-made colonies" instead of unauthorized colonies. Government did not provide housing facilities to them, so they became colonizers on their own and made these colonies. But they do not have facilities. We will give them ration, sewer and water. If we bring water from Munak canal, we can get 20 per cent more water for them," Goel told reporters.
The Delhi BJP president also announced the opening of a helpline for Poorvanchalis if their government came to power as it will help their voice being heard in both police stations and government. Goel had already announced that 'chaat' festival will be declared as a public holiday.
Alleging Shiela Dikshit government did not develop the NCR towns which is why there is pressure on Delhi as a large section of Poorvanchalis come to the city, Goel said once in power, his party will develop the NCR.
"Delhi government did not develop these, so they came here. We are not blaming them, instead we are blaming the government as they did not develop this region," he said.
Four persons also joined BJP Delhi unit today. Amod Sharma, ex-president of Congress Chandni Chowk district committee, Sarita Garba, an independent from Tigri ward, Kapoor Chand Sikara who was the Delhi general secretary of JD (U), and Farid Shah former BSP general secretary.
Goel said Sikara joined BJP since Bihar chief minister Nitish Kumar talked against BJP's prime ministerial candidate Narendra Modi.
Asked why Manoj Tiwari failed to show up on the occasion, Goel said the singer informed him that he might be late but he has already joined the party.
Training his guns at Shiela Dikshit government, Goel said the chief minister says no evidence is there against her in terms of corruption.
"The biggest proof was given by the Lokayukta in which they had said that Rs 22 crore belonging to the people which was utilized by her in advertisements and Rs 11 crore needs to be returned. This is a judicial indictment. No further proof is necessary," Goel said.
He went on to add that the Sunglu committee, CAG and PAC have criticised her (Dikshit). And we will take up these scams from time to time. When BJP government comes, we will give all the proofs from these files to Sheila Dikshit," he added.
On the issue of cheaper power tarrif, Goel said "the government had promised 24X7 electricity at cheap rates. People allowed private companies to come so that theft is prevented. But electricity rates did not become cheaper and these private companies still have to pay thousands of crores of rupees to those companies where they draw the electricity from".
"When mobile call rates can come down from Rs 16 to 30 paise, similarly by encouraging compeition between power companies, the power tarrifs can be lowered by more than 30 per cent....We will invite six companies and people will have a choice to take electricity from those who provide cheaper rates," Goel said.
He also said BJP will bring Lokpal Bill which will be a strong bill.
Aksed about rising dengue cases in Delhi and Congress poining out that BJP is in majority in civic bodies, Goel charged the kind of support, both financially and otherwise, the government should have given, it is not there.
"If MCD has demanded Rs 10 crore, the government did not give. The government wants to malign MCD," Goel said.
He said BJP's election committee meeting is scheduled next week and the annoucement of candidates will be done soon.