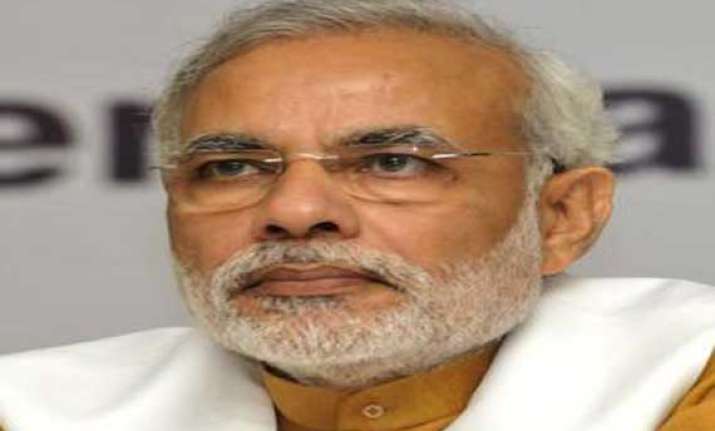 New Delhi: Suggesting that Narendra Modi's interaction with the media after casting his vote in Ahmedabad was "impromptu" and not pre-planned, BJP today urged the Election Commission to withdraw its order against him and also issue clear guidelines with regard to such media interactions.
The party also complained to the Election Commission (EC) against Rahul Gandhi for his comments against the BJP in his rally in Solan, Himachal Pradesh. Rahul Gandhi had suggested that there will be more riots if the BJP comes to power.
"Based on the above submissions, we request the Commission to review and withdraw the impugned orders in reference. Pending review and possible withdrawal of the orders, the Commission may kindly direct the Chief Secretary and DGP of Gujarat to hold the earlier instructions in abeyance till further orders," the BJP said in a letter to the EC.
It also asked the poll body to enunciate clear guidelines for the future with regard to press meetings, interactions and sound bytes so that this does not continue to be a "grey area".
"The Commission ought to have considered the wider implications of ordering the registration of FIR in the instant case, since there have been scores of similar indiscretions which have appeared in the visual media such as the sound byte given by Prime Minister Manmohan Singh, observing that there is no Modi wave soon after he cast his vote in Guwahati and the broadsides against Modi made by Amartya Sen, soon after he cast his vote," Convener of the BJP's Election cell R Ramakrishna said.