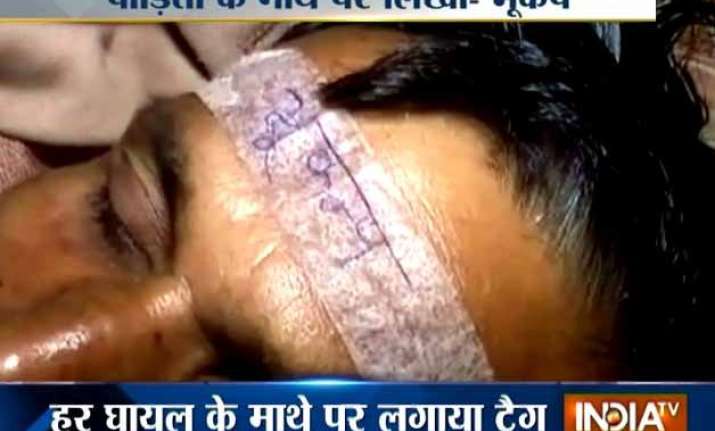 Darbhanga: In a shocking incident of inhumanity with earthquake victims, medical staff at Darbhanga Medical College and Hospital (DMCH) pasted stickers on the forehead of patients to identify them as temblor victims.
Earthquake victims were admitted to a separate ward of the DMCH. The sticker on their forehead reads: 'bhukamp' (earthquake).
When India TV highlighted the matter, the hospital administration immediately removed the tag and apologised for the same.
Meanwhile, Opposition BJP in the state demanded strict action against the hospital administration.
"Such acts bring shame to Bihar," BJP leader Shahnawaz Hussain said.
The death toll due to Saturday's earthquake has touched 56 in the state.