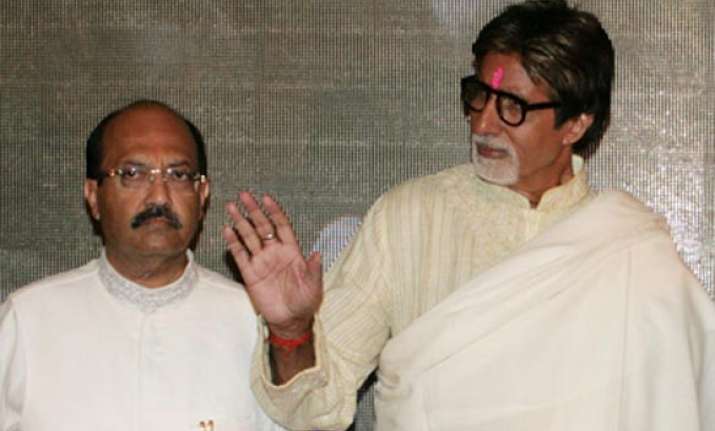 New Delhi, July 28: Bollywood superstar Amitabh Bachchan has quit the board ofAmar Singh promoted Energy Development Company Ltd and the expelled SP leader has resigned from Bchchan's A B Corporation, reports The Economic Times. 

"I have resigned as executive chairman of of EDCL due to time constraint.... Since I have resigned from the post of my own company, I thought it was not prudent to continue as vice chairman of A B Corporation, therefore I have stepped down from that post as well," Singh told PTI.

He said Bachchan too has resigned from the board of EDCL. "He has attended two or three meetings of EDCL in the past ten years," Singh said.

The Rajya Sabha MP, however, hastened to add that "no significance should be attached" to the developments.

Bachchan's wife Jaya had refused to leave the Samajwadi Party after Singh was expelled. She was recently appointed as member of Samajwadi party's national executive.

When asked about the statement of SP chief defending him in the cash-for-vote scam, Singh said he has not heard about it.

When informed about Mulayam Singh Yadav's observations, Singh said, "I don't want to read about it. I don't want to hear about it."

All the promoters, including Singh and his wife Pankaja Kumari Singh, together hold 56.36 per cent stake in EDCL, which is currently valued at about Rs 100 crore.

In the past, Bachchan has been a shareholder - initially as promoter shareholder and later as public shareholder - in the company with 10 lakh shares.

As per the shareholding pattern disclosed by the company, Bachchan's 10 lakh shares was equivalent to a 3.64 per cent stake at the end of June, 2009.