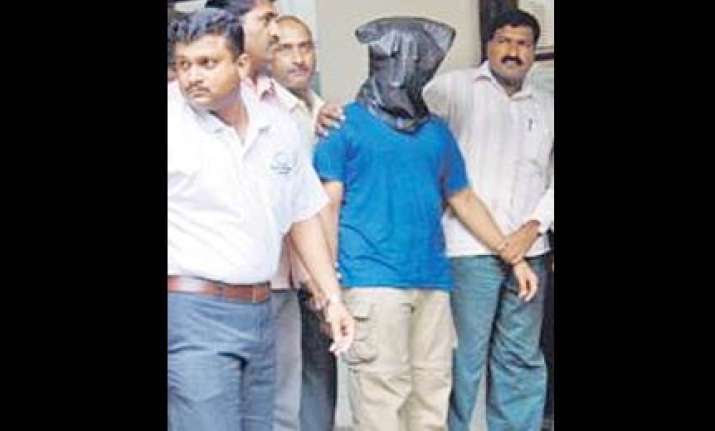 The Maharashtra Anti-Terrorism Squad has arrested 24-year-old Prashant Juvekar, a member of Sanatan Sanstha, wanted for two bomb blasts in Goa.  
According to police, Prashant Juvekar, an activist of a Hindu militant organization, allegedly masterminded the low-intensity October 2009 blasts. He is the sixth person to be held in the case.
Juvekar was allegedly one of the prime conspirators of the blasts. He was picked up from near Bhusawal railway station in Jalgaon district on July 31, state ATS chief Rakesh Maria said. "Juvekar is a graduate and was pursuing his degree in law. We have recovered a 7.65mm pistol from him," said Maria. "He has also undergone militant training in which a group of youths were trained in making IEDs, detonators and timing devises."  
Juvekar and his associates also experimented in a low-intensity blast before the Goa blasts. A native of Ratnagiri, he was produced before a Nashik court which remanded him in police custody till August 3. Since the blasts, Juvekar frequently changed his locations to evade arrest. He also stayed in Malad with his maternal uncle. "He travelled to various places including Baroda, Rajkot, Ahmedabad, Lucknow, Delhi, Varanasi and Bihar," said Sunil Mane, assistant police inspector, ATS.  
The ATS has informed the National Investigative Agency (NIA), which is probing the blasts, about the arrest. The agency is likely to seek his custody. The NIA had filed a charge sheet against 11 Sanatan Sanstha members in May. While the other arrested are Vinay Talekar, Vinayak Patil, Dhananjay Ashtekar, Dilip Mangaonkar and Prashant Ashtekar, three others — Sarang Akolkar, Jayaprakash alias Anna and Rudra Patil — continue to evade arrest.  
The ATS had information that Prashant Juvekar's father would be meeting his son in Baghwa area of Bihar. Accordingly, an ATS team visited the area four days prior to his arrest and kept watch on the movements of Juvekar.